Sara Lucy Bagby Johnson (1843-1906) was the last slave in the United States prosecuted under the Fugitive Slave Act, the federal law, that declared that runaway slaves must be returned to their owners.
Not much is known about Sara's early life. However, we do know that she was born in Virginia in the early 1840's and in 1852 was purchased from a slave trader in Richmond by John Goshorn of Wheeling for $600.
In 1857, Goshorn  gifted her to his son, William S. Goshorn.
Sara was not content to be enslaved and escaped from her captor in Oct. 1860 while he was away in Minnesota.
To erase her fugitive status she fabricated the story that William Goshorn's daughter, Isabella, had brought her up north and into Pennsylvania and told her that she was now free because she was in a free state.
Sara eventually  made her way to Cleveland, Ohio where she worked as a domestic servant for A.G. Riddle who was a Republican Congressman-elect.
Her owner pursued her and she was  later arrested under the Fugitive Slave Act. After being arrested, Sara was  placed in a waiting carriage and taken to jail where she awaited trial on Monday, January 21. On her way to the jail U.S. Deputy Marshal J. H. Johnson asked Sara why she had escaped with her reply being that she was afraid she was going to be sold south.
There was no argument against the Fugitive Slave Act. Since John and William Goshorn had all the documents proving ownership of Sara the court had no choice but to enforce the law much to the dismay of Cleveland and the black community of the city.
She was later returned to slavery in Wheeling.
During the war while travelling south with her owner Sara was freed by a Union officer and following her emancipation she made her way to Pittsburgh. Later Sara married a Union soldier by the name of George Johnson and the two continued to live in Pittsburgh for a number of years before eventually returning to Cleveland where she remained until her death in 1906.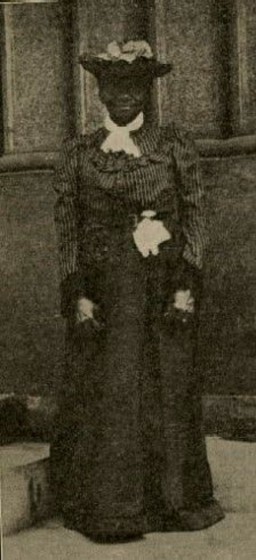 source:
http://www.ohiocountylibrary.org/wheeling-history/4287
http://www.ohiocountylibrary.org/wheeling-history/biography-sara-lucy-bagby/4287
http://clevelandhistorical.org/items/show/517#.Vm5zpNCEmlk