Sarah Gammon Bickford was a Black chambermaid who later became an administrator, entrepreneur, and owner of a water company.
She was born a slave on the Blair Plantation near Greensboro, North Carolina. After the Civil War, she moved to live with her aunt in Knoxville, Tennessee, where she changed her last name to that of her aunt's, Gammon.
In 1870, Knoxville Judge John L. Murphy was appointed to a judicial post in Virginia City, Montana Territory; Gammon, at the age of 15, was offered a job caring for the Murphy children. The family arrived in Virginia City, Montana, in January 1871.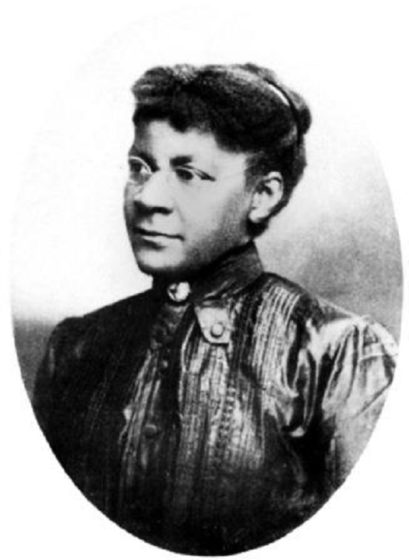 During the Virginia City's gold rush, Gammon found work as a chambermaid at Virginia City's Madison House Hotel. In 1872, she married William Brown, a successful gold miner with whom she had two sons. After losing her husband and a son to diphtheria, she remarried to Stephen Bickford, a white man from Maine.
In 1888, Stephen and Sarah Bickford acquired a portion of the water system that supplied Virginia City with drinking water. Stephen Bickford died in 1900, and Sarah was left with some resources provided in his will. These consisted of two-thirds interest in the Virginia City Water Company, a small farm, Virginia City town lots, various interests in nearby gold mining claims, and one share of stock in the Southern Montana Telegraph and Electric Company.
Sarah Gammon Bickford assumed control of the water company, managing and directing all company matters. She later purchased the Hangman's Building, one of the oldest and largest structures at the time; from there she ran the water company along with her son, Elmer.
In 1917, she purchased the other third of the Water Company from longtime partner, Philip Harry Gohn, the second investor from when it was originally purchased in 1888. She then became the only Black woman in Montana–and maybe in the United States–to own a utility company. She became known as "Montana's First Career Woman." She managed the water company until her death in 1931.
sources:
http://aaregistry.org/historic_events/view/sarah-bickford-slave-owner-water-company