E. Russell Smith was a gangster and entrepreneur who carried the club scene in Seattle, Washington during the 1920's. Nicknamed "Noodles," Smith was known to keep just enough cash on hand for a bowl of noodles after a long night of gambling.
Smith arrived in Seattle during the Alaska Yukon Pacific Exhibition in 1909 with $17,000. He claimed that he won the money on a three-night gambling spree. He was a business minded man and it was not long before he dominated the nightclub scene formed in the backdrop of Seattle jazz. The list of people who stayed and played in "Noodles" owned establishments include some of the greatest names in jazz—Duke Ellington, Louis Armstrong, Count Basie, Louis Jordan and Eubie Blake, to name a few.
In 1917, Smith and Burr "Blackie" Williams opened the Dumas Club, a social club for blacks. Smith also owned the Golden West and the Coast hotels in Seattle's International District, a neighborhood that included Asian-Americans and African-Americans and was the center of the city's nightlife. Smith was also frequently targeted by police because he was the one club owner who remained unaffected by the Great Depression. However, Smith did not allow that to deter him from his illegal activities.
Smith lived his life just the way he wanted, he drove expensive cars and financed beautiful women by illegal liquor and gambling. He retired from the nightclub business in 1940 and spent the rest of his days as an elder statesman of the community, helping convicts, bankrolling amateur sports and paying off jail fines for the less fortunate at Christmas.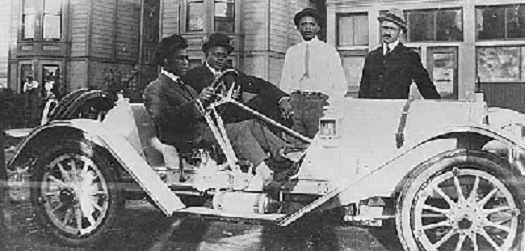 Source:
http://www.blackpast.org/aaw/smith-e-russell-noodles-1952