Arthur George Gaston was a businessman who owned and operated several successful businesses throughout Alabama. Gaston has often been referred to as a "Black Titan of the South," who also played a significant role in the struggle to integrate Birmingham in 1963.
Gaston was born in Demopolis, Ala., on July 4, 1892, to Tom and Rosa Gaston. After his father's death, his mother worked as a cook for A. B. Lovemen, founder of the state's largest department store. When Gaston was 13, he and his mother moved to Birmingham with the Loveman family.
Once in Birmingham, Gaston was enrolled in the Tuggle Institute, a privately run charitable school for Blacks, which adopted Tuskegee's Booker T. Washington's message of self-initiative in skilled trades and business. Washington, periodically visited the school to give speeches and soon became Gaston's role model.
Growing tired of school, Gaston enlisted into the military. He served in the army in France during World War I and then went to work in the mines run by Tennessee Coal, Iron, and Railroad Company in Fairfield, Alabama.
Gaston's entrepreneurial spirit led him to open the Booker T. Washington Burial Society, which helped make funerals more affordable for blacks. He later founded the Booker T. Washington Insurance Company which offered accident, burial, health, and life insurance. Gaston also offered casket manufacturing and sales of burial plots.
He would also later open the Booker T. Washington Business College after witnessing a shortage of black clerks and typists. More business ventures included: the Vulcan Realty and Investment Company, the A.G. Gaston Home for Senior Citizens, a hotel, and two radio stations. Gaston built an empire worth $40 million with an emphasis on diversified ventures.
Gaston kept a low political profile through most of the 1940s and 1950s. Although he was reluctant to confront white authorities and the white business establishment directly, Gaston supported the civil rights movement financially. He offered financial support to Autherine Lucy, who had sued to integrate the University of Alabama and had provided financial assistance to residents of Tuskegee who faced foreclosure because of their role in a boycott of white-owned businesses called to protest their disenfranchisement. Where there was help needed in the fight for civil rights, Gaston provided his services.
On September 8, 1963, Gaston's house was firebombed, a day after he and his wife had attended a state dinner at the White House with President John F. Kennedy. On the night of January 24, 1976, Gaston and his wife were kidnapped and beaten by an intruder and Gaston was abducted in his own car; police officers found him two hours later, bound in the back seat of the car.  Gaston died January 20, 1996, at the age of 103. In 2017, President Barack Obama designated the A.G. Gaston Motel the center of the Birmingham Civil Rights National Monument.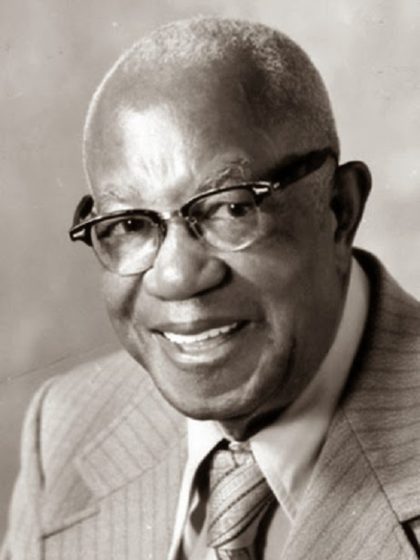 sources:
http://www.encyclopediaofalabama.org/article/h-2062