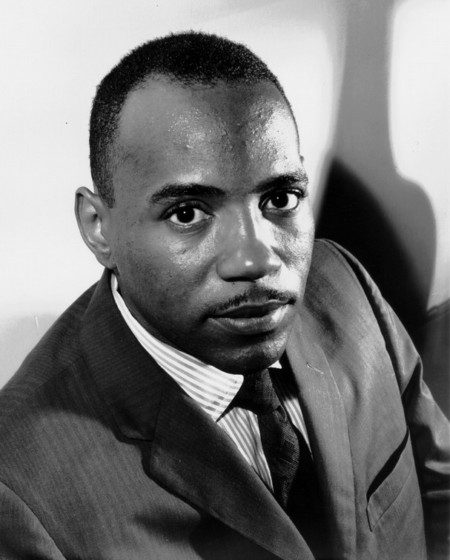 Civil rights activist James Meredith is recognized as the first black person to attend the University of Mississippi in 1962.
James Howard Meredith was born on June 25, 1933, in Kosciusko, Mississippi. He grew up on a farm with nine siblings. Growing up, Meredith endured racism almost daily. His first experience occurred while he was riding a train from Chicago with his brother. When the train arrived in Memphis, Tennessee, Meredith was ordered to give up his seat and move to the crowded black section of the train, where he had to stand for the rest of his trip home. It was during that trip, he vowed some day he would ensure equality for blacks.
Meredith spent nine years in the United States Air Force after high school. Upon returning home, he decided to enroll in Jackson State College-an all-black school in Mississippi. In 1961, he applied to the all-white University of Mississippi. He was initially accepted, but his admission was later withdrawn when the registrar discovered his race.
Since all public educational institutions had been ordered to desegregate by this time (following 1954's Brown v. Board of Education ruling), Meredith filed a suit alleging discrimination. Although the state courts ruled against him, the case made its way to the U.S. Supreme Court, which ruled in his favor.
Meredith arrived on campus on September 20, 1962 only to find the entrance to the school blocked. Rioting erupted, and Attorney General Robert Kennedy had to send U.S. Marshals to the school. National Guard also was called in by President John F. Kennedy. On October 1, 1962, James Meredith became the first black student to enroll at the University of Mississippi. He received his degree in political science in 1963. In 1966, he was in Memphis, Tennessee, on a solo march through the South to encourage black voters when he was shot and wounded by a white unemployed hardware clerk named Aubrey James Norvell, who was apprehended and sentenced to five years in prison. However, he only served 18 months. Meredith recovered from his injuries and went on to receive a master's degree in economics from the University of Ibadan in Nigeria and a law degree from Columbia University in 1968.
As an active Republican, Meredith served from 1989 to 1991 as a domestic adviser on the staff of United States Senator Jesse Helms. Faced with criticism from the civil rights community for working for the former avowed segregationist, Meredith said that he had applied to every member of the Senate and House offering his services, and only Helms' office responded.
sources:
http://www.pbs.org/wgbh/amex/eyesontheprize/profiles/56_ms.html
http://www.history.com/this-day-in-history/james-meredith-shot
http://news.bbc.co.uk/onthisday/hi/dates/stories/october/1/newsid_2538000/2538169.stm