Trailblazing journalist Ethel L. Payne was a columnist, lecturer, and writer who combined advocacy with journalism while reporting on the civil rights movement during the 50's and 60's. Known as the "First Lady of the Black Press," Payne also became the first female African American commentator employed by a national network when CBS hired her in 1972. Not only did Payne report about American domestic politics, she also covered several international stories as well.
Payne was born in Chicago, Illinois, on August 14, 1911. She began her journalism career while working as a hostess at an Army Special Services club in Japan. She allowed a visiting reporter from the Chicago Defender read her journal, which gave details of the experiences that she and black soldiers endured while in Japan. The reporter was amazed by Payne's writing skills and brought the journal back to Chicago. Payne's information was used by the Defender, which was a popular, national newspaper among African Americans.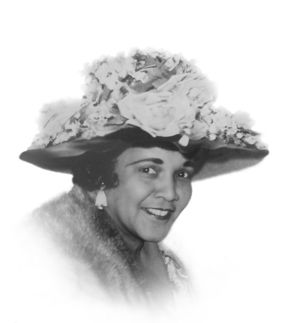 As her career progressed, Payne earned a reputation as an aggressive journalist who asked tough questions. She once asked President Dwight D. Eisenhower when he planned to ban segregation in interstate travel. The President angrily responded that he refused to support special interests, which made headlines and helped push civil rights issues to the forefront of national debate.
In 2002, Payne was one of the four journalists honored with a U.S postage stamp in a "Women in Journalism." The National Association of Black Journalists awards "Ethel Payne Fellowships" to journalists interested in obtaining international reporting experience through assignments in Africa. Payne died in 1991 at the age of 79.
source:
http://blackhistorynow.com/ethel-l-payne/