John Bathan Vashon was a seaman and abolitionist, he was active in the anti-slavery movement. He often purchased the freedom of blacks who were being held by slave catchers. Slave catchers earned a small profit by kidnapping blacks in the North and enslaving them, especially after the original Fugitive Slave Law of 1792 was revised.
Vashon was born free in Norfolk, Va., the mulatto son of George Vashon, a White slaveholder's son, and a family slave named Fanny. As a young man Vashon was one of the many black soldiers to fight in the War of 1812. Once the war was over, Vashon found work as a seaman aboard the warship U.S.S. Revenge. Vashon was captured and held prisoner for two years. His freedom was secured in exchange for a British soldier. Vashon returned to Leesburg, Virginia.
In 1822, Vashon along with his wife, Mary Frances, and their daughter moved to Pennsylvania. The two would also later have a son. While in Pennsylvania, Vashon became a popular barber, landowner, and business man. He opened up Pittsburgh's first bathhouse, which during the day included white clients and women, at night it was a station for slaves traveling the Underground Railroad.
The Pittsburgh Anti Slavery Society was organized and formed in Vashon's home.  He worked as  a financial supporter and agent for William Lloyd Garrison's The Liberator. One of the wealthiest black men in Pittsburgh, Vashon in 1850 and colleagues purchased the freedom of one of his barber apprentices, George White, who was threatened with recapture by individuals who entered Vashon's shop and recognized the youth. Vashon, afterward, took the young man into his home.
Vashon raised his son, George, and his daughter, Mary Frances, in the abolitionist tradition. He spared no expense on their education, sending George to Oberlin College and Mary Frances to the Female Academy of Miss Sarah M. Douglass in Philadelphia. On December 29, 1853, John Vashon, en route as a delegate to the National Convention of Veterans of the War of 1812, collapsed and died in a Pittsburgh train station of heart failure.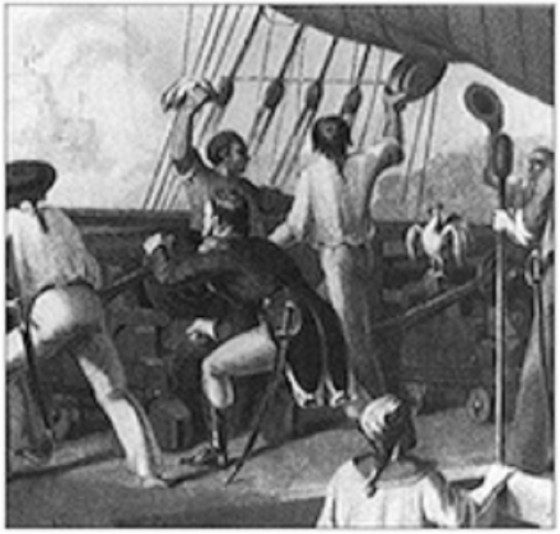 sources:
http://www.library.pitt.edu/freeatlast/abolition.html
http://www.aaregistry.org/historic_events/view/john-bathan-vashon-seaman-and-abolitionist
http://indulgy.com/post/aMrmsg2Na3/john-b-vashon-was-active-in-the-antislaver