Sally Thomas was born enslaved in Charlottesville, Virginia in 1787. At the age of 21 she gave birth to a son, John, and later another son, Henry. Her boys were described as being mulattoes. Sally and her two young sons were taken by their owner to Nashville in 1817 when she was 30 years old. Sally obtained her master's permission to hire herself out as a laundress. This was common for most slaves who lived in large cities. She could go work obtain business from people in town, and keep part of her earnings. Sally soon rented a house and established a laundry business. She became a "quasi-slave," meaning she was free to come and go as she pleased, and make decisions about her children.
Sally soon arranged for her oldest son John, who was still owned by the Thomas family, to work for River Barge Captain Richard Rapier.  She knew Rapier and trusted him with her ten-year-old son.  That trust soon paid off for John.  Rapier went before an Alabama court and declared he had set aside $1,000 to buy John from the Thomas family, and that he intended to set him free.  Rapier died years later, but John was left a free man at age 21.
Sally eventually had another son, James. His father was Tennessee Supreme Court Judge John Catron. James later left proof in his memoir about his father, Catron which was later discovered. In 1834, the Thomas' Virginia estate was broken up, Sally and her sons  were going to a distant Thomas relative, John Martin. Sally worried they would eventually be sold off, splitting the up. Her second son, Henry, who was in his mid-twenties would bring in a big price. So, Sally decided Henry needed to escape. She planned and urged Henry to run away. Months went by before Sally heard a word from Henry, but soon the message go to her that Henry made it to freedom.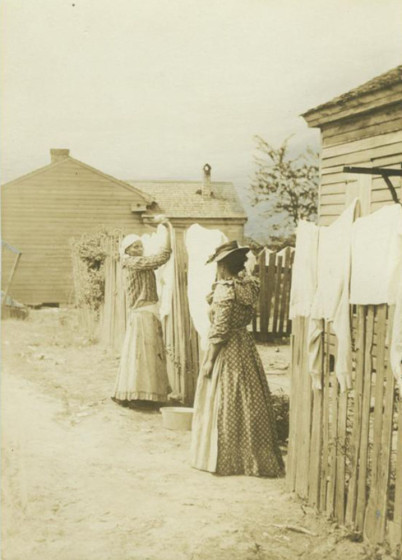 After this Henry ran away, Sally went to a prominent Nashville lawyer, Ephraim Foster, and asked him to act as her agent.  She wanted him to speak with Thomas Martin about buying James.  Foster did and found out Martin wanted $400.  Sally had only saved $350, so Foster loaned her the rest of the money.  Foster purchased James, but he gave the papers to Sally, and Sally paid Foster back every dime. In 1941, Sally arranged for James to work as an apprentice to a 'quasi-slave' named Frank Parrish who ran a barbershop in Nashville. After years of working with Parrish, James was able to open up his own barbershop in the house his mother was running for laundry. James became a well-known business man. Some of his customers included Foster, Gov. William Carroll, Belle Meade Plantation owner William Harding, and future governor William Brownlow.
Sally died in 1850 from cholera. After her death Foster went to the Davidson County Courthouse and petitioned for James Thomas' freedom. Although, Sally died a 'quasi-slave' she worked hard to give her sons the life of free men. All three men lived to a very old age as free men.
source:
Original story found at:
http://www.civicscope.org/nashville-tn/SallyThomas