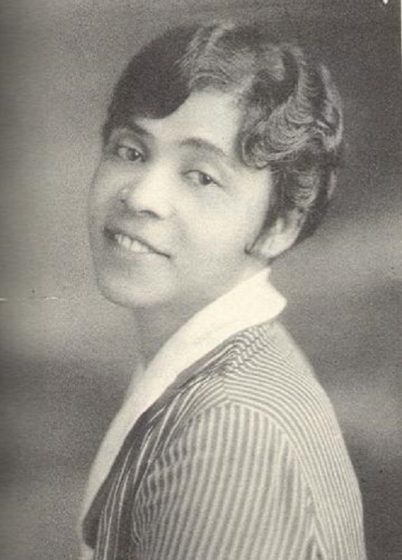 Thyra J. Edwards was a world lecturer, journalist, labor organizer, women's rights advocate, and civil rights activist. She was highly respected by her peers and people throughout the community where she provided services. Edwards was often heralded as "one of the most outstanding Black women in the world."
Edwards was born in 1897, the granddaughter of runaway slaves. She grew up in Houston, Texas during the Jim Crow era, which lasted throughout her life. After receiving her education, she taught school for a while in Houston.
She later became involved with the struggle against fascism, colonialism and imperialism. She attended the Women Against War and Fascism convention and in the 1930s Spanish Civil War supported Loyalist forces, who defended Madrid to try to keep it from falling into the hands of Gen. Francisco Franco's fascist troops.
In 1953, she organized the first Jewish child care program in Rome to assist children who had been victims of the Holocaust. From her point of view social work should: advocate for disadvantaged and at-risk populations; focus on issues and problems specifically affecting the well-being of women; and demonstrate the ability to work with diverse populations. Edwards also worked as a social worker in Gary, Ind., and Chicago, and moved to New York to get employment as a journalist.
After moving to New York, Edwards also worked with the CP's Unemployed Council to actively protest apartment evictions. She was attracted by their militancy and ability to build alliances with other leftist groups to stop the evictions, and by their position on race and labor, emphasizing Black and white unity. In New York, Edwards worked closely with Benjamin Davis, a Harlem city councilperson and CP member.
She combined her social work and interest in international affairs, gaining worldwide notoriety for her activism. Throughout her life, Thyra Edwards maintained an interest in the condition of oppressed working-class people worldwide. Edwards died in 1953, she was 56.
sources:
http://www.socialworkers.org/diversity/black_history/edwards.asp
http://www.blackpast.org/aah/edwards-thyra-j-1887-1953