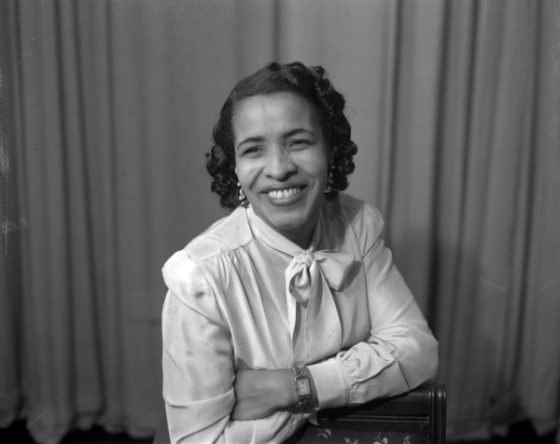 Verda Freeman Welcome was an American teacher, civil rights leader, and Maryland state senator. Welcome was the first black woman to be elected to a state senate. She spent 25 years in the Maryland legislature and worked to pass legislation which enforced stricter employment regulations and discouraged racial discrimination.
Welcome was born on a small farm in Lake Lure, North Carolina. In 1929, she moved to Baltimore and graduated from Coppin State Teachers College three years later. Welcome received a bachelor's degree in history from Morgan State College in 1939 and completed a master's degree in history at New York University in 1943. Between 1934 and 1945, Welcome taught at public schools in Baltimore. She was also a member of Delta Sigma Theta sorority.
In 1958, Welcome was elected to the Maryland House of Delegates to represent the Fourth District of Baltimore City, becoming the first black woman in the position, which she held for three years. Elected to the Maryland State Senate in 1962, she was the first black woman in the United States to be elected to hold a state senate seat.
In April 1964, Welcome survived an assassination attempt; two men were convicted. In 1967, Welcome worked towards eliminating Maryland's racial segregation laws which had been in place since slavery was legal.
Welcome was a delegate to the Democratic National Convention in 1968, 1972, and 1976. She served in political office until 1982, when she retired. Welcome died on 22 April 1990 in Baltimore.
sources: