Virginia E. Walker Broughton was an African American author and Baptist missionary. She was a known religious scholar and wrote articles for the National Baptist Union newspaper and National Baptist Magazine.
Broughton was one of several children born to a couple who were once enslaved in Virginia. Her parents attained their freedom through purchase: her father had worked diligently doing the work of three men, saving every dime he could to buy himself and his wife out of slavery.
Broughton received her early education at a private school in her home state. When time came for more schooling, she journeyed to Nashville, Tennessee, where she was among the first students at the preparatory school at Fisk College, remaining there to continue her undergraduate studies. When she graduated in 1875, she was qualified to be a schoolteacher.
Not only was Broughton dedicated to making and impact in the classroom, she was also a devout Baptist was also a missionary. Her primary area of ministry was to women, and she emerged as a leading advocate of women's rights. Whereas some saw gender equality as somewhat unorthodox and in conflict with the Scripture, Broughton found total support for it in the Bible.
Broughton remained teaching until 1887, when she resigned and accepted a position with the B.B.N.&I. (Bible Bands) Institute in Memphis. Her position with the Institute was the official start of her missionary work. In August 1902, at the Woman's State Convention of Tennessee, she was elected to serve as the National Corresponding Secretary for the National Baptist Convention. Broughton died on September 21, 1934 from complications due to diabetes.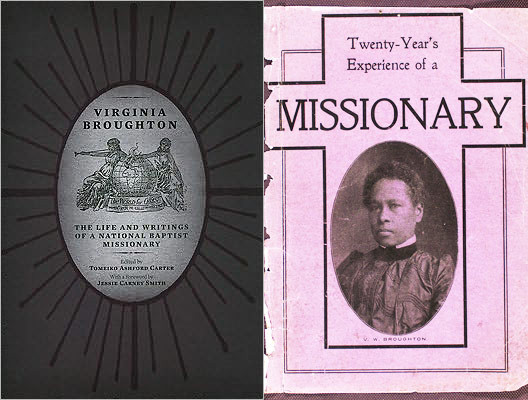 source:
https://en.wikipedia.org/wiki/Virginia_E._Walker_Broughton