Gowan Pamphlet was a renowned Baptist leader who was born enslaved in 1750. Most of the details about his early childhood is unknown. He started his pastoral ministry in the 1770s. During this time, he was an enslaved man in the household of Jane Vobe, a tavern keeper who lived in Williamsburg and then Manchester.
Pamphlet most likely led a congregation of free and enslaved Blacks meeting in secret on the outskirts of the city.  Early in his career, the leading association of Baptist congregations in Virginia banned all preachers of color. Pamphlet ignored the decree.
He was able to avoid violent abuses that were often passed out to black preachers, but he was still not immune to the discrimination. At one point during his preaching career, word got out that Pamphlet might have been involved in stealing a horse and participating in a slave revolt plot in 1793. (Nothing came of the accusation.)
Pamplet was freed in 1793. is deed of manumission was the first document to record his surname, and he probably chose the name Pamphlet at that time. That same year Pamphlet's Williamsburg congregation was received into the Dover Baptist Association, giving them a full endorsement as an active church. By 1805, Pamphlet owned land in Williamsburg and several acres outside the city. He continued to minister to his congregation, which at times numbered approximately 500 members, until his death. Gowan Pamphlet's last appearances in the historical record are in 1807, when he attended a Dover Association meeting and paid personal property taxes in James City County.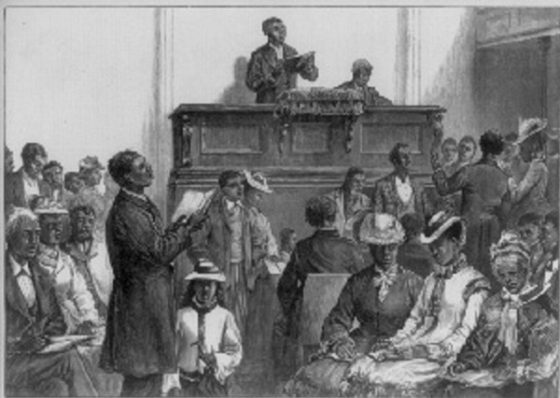 source:
https://www.encyclopediavirginia.org/Pamphlet_Gowan_fl_1779-1807#