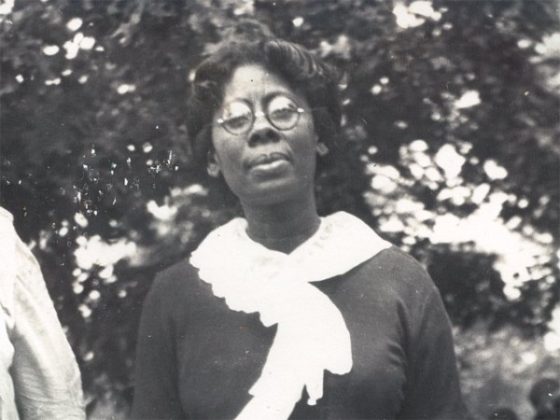 Virginia Estelle Randolph was a pioneer educator and pioneer and served as the first Jeanes Supervising Industrial Teacher in the rural south.
Randolph was born June 8, 1874, in Richmond, Virginia. Born nine years after the end of the American Civil War (1861–1865) and Emancipation for the slaves in her community, Randolph was the third child of former slaves Sarah Elizabeth Carter Randolph and Edward Nelson Randolph.
At the age of 16, she graduated from Richmond Normal School in Richmond, Virginia. Randolph began her career teaching school in Goochland County. She later secured a teaching job with the Henrico County School. As a teacher there, Randolph taught her students woodworking, sewing, cooking, and gardening, as well as academics.
In 1908, Henrico County Superintendent of Schools Jackson T. Davis named her to become the United States' first "Jeanes Supervising Industrial Teacher in the rural south from 1908 to 1968, Jeanes teachers (formally called Jeanes supervising industrial teachers) worked toward improving the communities of schools.
Randolph was the overseer of twenty-three elementary schools in Henrico County, Virginia. She developed the first in-service training program for black teachers and worked on improving the curriculum of the schools. With the freedom to design her own agenda, she shaped industrial work and community self-help programs to meet specific needs of schools.
Randolph wrote about her progress and became the author of the Henrico Plan which became a reference book for southern schools receiving assistance from the Jeanes Foundation, which became known as the Negro Rural School Fund. Randolph's teaching techniques and philosophy were later adopted in Great Britain's African colonies.
sources:
http://www.lva.virginia.gov/public/vawomen/2009/honoree.asp?bio=3
http://www.richmond.com/special-section/black-history/virginia-randolph/article_a5b501a3-7f86-5062-a524-251f33f0511c.html