Walter Moses Burton was recognized as being the first Black elected sheriff in the United States. He also served four terms as a State Senator in Texas.
Burton was born in slavery in North Carolina on August 9, 1840. He was brought to Texas from North Carolina in 1850, enslaved by a planter, Thomas Burke Burton, who owned a plantation and several large farms in Fort Bend County.
At the age of 21, while still a slave, he was taught how to read and write by his owner. After the Civil War, Burton bought several large plots of land for $1,900 from his former enslaver, making him one of the wealthiest and most influential black people in Fort Bend County.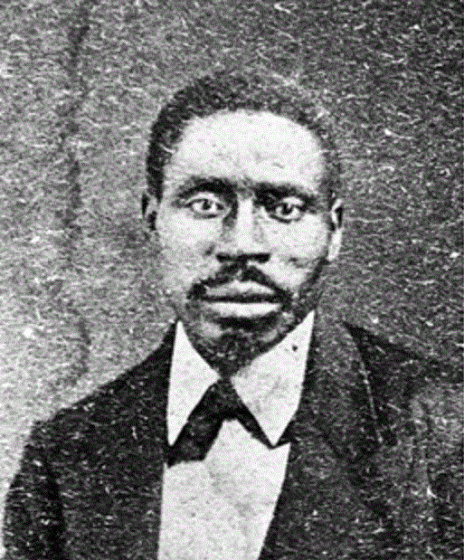 In 1869, Burton was elected sheriff and tax collector of Fort Bend County. He was the first African-American elected to public office in the County. He served as Sheriff and Tax Collector until 1873, using a white deputy to arrest those who broke the law while he was in office.
Along with these duties, he also served as the president of the Fort Bend County Union League. Union leagues were formed throughout to mobilize black votes for Republican candidates, to fight against violence towards Black citizens, and to campaign against re-establishing voting privileges for former Confederates.
In 1873, Burton campaigned for and won a seat in the Texas Senate. He served four terms, from 1874 to 1876 in District 13, and from 1876 to 1883 in District 17. He was one of only four African-Americans to be elected to the Senate in the 19th century.
Burton is best known for opposing county convict labor and helping to found Prairie View A&M University. During his time in the Senate, he championed for the education of African Americans. Among the many bills that he helped push through was one that called for the establishment of Prairie View Normal School (now Prairie View A&M University). Burton died in 1913.
sources:
http://www.blackpast.org/aaw/burton-walter-moses-1829-1913#sthash.Xg594045.dpuf
Historically Fort Bend: WALTER MOSES BURTON, PIONEER POLITICIAN