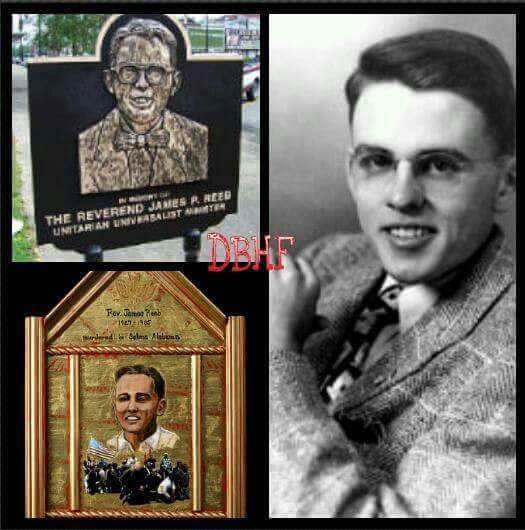 Rev. Reeb died due to head injuries he suffered two days earlier when he was beaten by white racists.
Rev. James Reeb was a white American Unitarian Universalist minister from Boston, MA, and a pastor and civil rights activist in Washington, D.C.
THE BEATING: A member of the Southern Christian Leadership Conference (SCLC), Reeb came to Selma to join protests for African American voting rights following the attack by state troopers and sheriff's deputies on nonviolent demonstrators on March 7, 1965.
On March 9, after eating dinner at an integrated restaurant, Reeb and two other Unitarian ministers Rev. Clark Olsen and Rev. Orloff Miller, were attacked and beaten by white segregationists armed with clubs.
Several hours elapsed before Reeb was admitted to a Birmingham hospital where doctors performed brain surgery. While Reeb was on his way to the hospital in Birmingham, Martin Luther King, Jr. on March 10th, addressed a press conference lamenting the ''cowardly'' attack and asking all to pray for his protection. Reeb died two days later.
Read about the reaction & his legacy at: Daily Black History Facts