BY: WALTER OPINDE
Eunice Kathleen Waymon, commonly known by her artistic/stage name as Nina Simone, was an American songwriter, singer, arranger, pianist, and civil rights activist who performed a broad range of musical styles such as jazz, folk, blues, R&B, classical, pop, and gospel. Simone was an extraordinary artist of the 20th century. Her outstanding performance earned her a name 'the High Priestess of Soul,' which was given by her fans following her seductive, hypothetic, and soulful songs that drove her listeners soulfully crazy as they even lost track of time and wholly got absorbed into the music. This article thereby summarizes the twelve quotes by Nina Simone and her extraordinary life as a rising artist.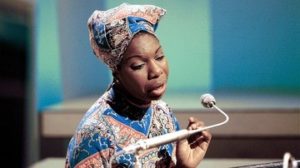 Born as the sixth child and raised in a family of a preacher, in North Carolina, Eunice's sole dream in life was to be a concert pianist. As such, she applied for a scholarship to further her studies at one of the then prestigious learning institutions, Curtis Institute of Music, in Philadelphia. Unfortunately, regardless of her well-organized audition, Eunice was rejected and denied a chance to study at her dream institution. Nina believed beyond doubts that this rejection was solely due to her race or origin. For Eunice to continue earning a living within the racially sensitive society, and after sensing the dangers of racial segregation, she changed her name to Nina Simone. This move would also distinguish her from family members since she had opted to take a new direction in her life, which her family would perceive to be controversial; she chose to play 'cocktail piano' or 'devil's music' at night clubs within the Atlantic City. At the clubs, she had to sing or play her accompaniments, and that is when she launched a new career as a jazz vocalist.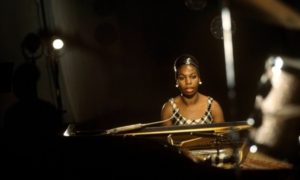 Nina later studied in New York at the Juilliard School of Music, and later became one of the top American singers of mixed folk, blues, and jazz music. In 1958, she produced her first album the 'Little Girl Blue,' with her song 'I Loves You Porgy' becoming her trademark piece. Between 1958 and 1974, Nina had recorded about forty albums with groundbreaking songs which spread and dominated the U.S. music industry. Several years later, about two days to her death, the institution that had earlier defaulted to admit her: Curtis Institute of Music finally awarded her with an honorary degree in music. Above all, Nina Simone was also a civil activist who advocated for equal rights for the African-Americans, both in her songs and out in public. The powerful, inspirational, and famous quotes by Nina Simone gave a testimony of her life experiences, passion, love, and liberation legacy. These quotes include:
Life is too short; people are uneasy to know, so if you never tell them how you feel, then you are heading nowhere.
You got to learn to leave the table when love is no longer served.
Without fear, I will tell you what freedom means to me.
I'm just a human; I have faults like everyone else.
Music is a burden and a gift I have had since my childhood.
You don't have to live near me; just give me my share of equality.
No place is sufficiently big to hold all the tears you are going to cry.
What kept me sane was knowing that things would change; this was a question of holding myself together until they did.
It is an artist's duty to reflect the times, as far as I'm concerned; you can't help it.
The worst thing about prejudice is that while you feel hurt and angry, and all the rest of it, it feeds your self-doubts. You begin thinking, perhaps I'm not perfect.
What is love but a prelude to sorrows with heartaches ahead of your goals?
I spent many years pursuing excellence because was what classic music was all about; Now, it was dedicated to the freedom, and that was much important.
Read more of the original story here.
Sources
Henley, Jon; Campbell, Duncan (April 22, 2003). "Nina Simone, the high priestess of soul, dies aged 70". The Guardian. London.
Shatz, Adam, The Fierce Courage of Nina Simone, The New York Review of Books, March 10, 2016, contrasting works by Garbus and Light and pointing to a significant omission
Google Photos – Nina Simone Archives.
Jawbreaker Photos- Nina in Performing
The Guardian- Nina Simone's Photo