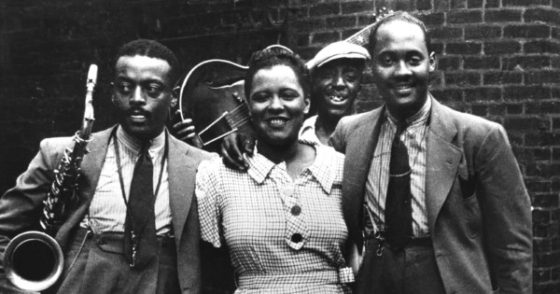 In the 1920s, an African-American cultural renaissance took place, just because a great amount of Blacks migrated from the rural South towards the urban North of the Country. This renaissance took its name from the neighborhood of New York, Harlem and became one of the major movements in different cities throughout the North and West region. Also famously known as the New Negro Movement and the Black Renaissance, the Harlem Renaissance, the first time in the history, grabbed the attention of mainstream critics and publishers who turned their very attention towards the African-American art, music, literature, and politics.
The Harlem Renaissance had a bunch of leading entertainment talents such as Blues singer Bessie Smith, bandleader Louis Armstrong, pianist Jelly Roll Morton, dancer Josephine Baker, Composer Duke Ellington, and actor Paul Robeson. While on the other hand, James Weldon Johnson, Paul Laurence Dunbar, Claude McKay, Zora Neale Hurston and Langston Hughes were some of the expressive writers. These people were the ones who worked hard day and night for the betterment of African-American nation and were responsible for writing and elaborating about their issues and requirements in the country.
Unfortunately, there was another side of this great exposure, and that is, these emerging Black writers were highly dependent on the publications and publishing houses owned by the White community. While all the famous entertainment places in Harlem such as famous cabaret, the Cotton Club and the prominent Black entertainers of the day played exclusively for the audiences that were White.
In 1926, a white novelist Carl Van Vechten wrote a controversial bestseller about the Harlem life that portrayed the sophistications of many White urban, who took the Black culture as a portal into more vital and primitive way of life. At that time, W.E.B. Du Bois took the initiative and raised his voice against Van Vechten's novel and criticized some of the work done by the Black writers. Such as the novel Home to Harlem by Claude McKay which stated negative stereotypes of Blacks. With the ongoing Great Depression, organizations like National Urban League and NAACP diverted their focus to the political and economic problems faced by Blacks. The Harlem Renaissance came to a close with a strong influence around the world by opening new doors of opportunities for Black writers and artists.
Source Article: