WHUT-TV is a Public Broadcasting Service (PBS) member public television station in the Washington, D.C. area. Because the station was the first and only Public Broadcasting Station licensed and operated by predominantly blacks, it gained local and national attention.
On September 29, 1980, Channel 23 was founded as WHMM-TV. The station was the first black-owned and operated public educational station in the United States. In 1998, the station changed its call letters to WHUT, which stood for Howard University Television, the station's branding. By 1990, the station was producing a live weeknight edition of its flagship series, Evening Exchange, which has become a weekly show that has been airing for over 26 years.
The station has won 13 Emmys and 8 Communications Excellence to Black Audiences Awards. WHUT airs a variety of standard PBS programming, programs produced by Howard University, and international programs focusing on regions such as the Caribbean and Africa.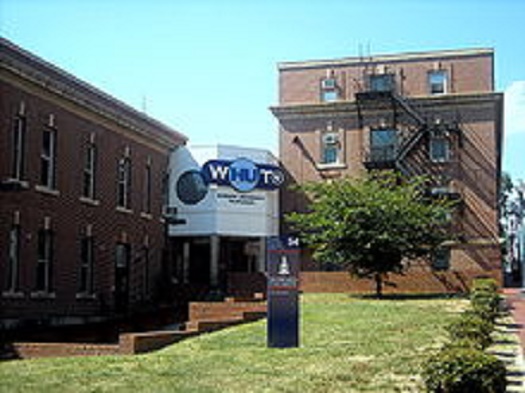 source:
http://www.whut.org/whut/about_whuts/