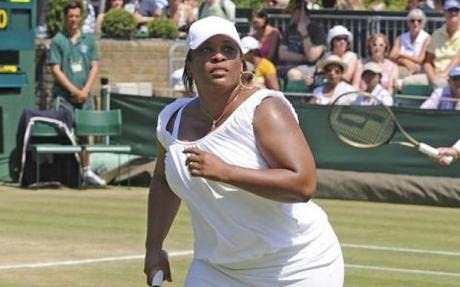 In 1988, Zina Garrison upset #2 seeded Marina Navratilova in the U.S. Open quarterfinals. The first black to rank in the top 10 since women's pro tennis tour began in 1971. Garrison earned more than $1.5 million in prize money.
Zina Garrison was born on November 16, 1963, in Houston, Texas. After the death of her mother, she struggled with bulimia, an eating disorder. However, despite her struggles with the eating disorder, she managed to enjoy notable success on-court.
She turned professional in 1982 and skipped her high school graduation to compete in the French Open. By the age of twenty-four, she was named International Tennis Federation's Junior of the Year after winning the 1981 Wimbledon and U.S. Open junior titles. After turning pro, Garrison ranked in the top 12 for the next five years.
The highlight of Garrison's career came in 1990 at Wimbledon, when she defeated French Open champion Monica Seles in the quarterfinals 3–6, 6–3, 9–7. She also beat the defending Wimbledon champion and World No. 1 Steffi Grafi in the semifinals 6–3, 3–6, 6–4.  These victories resulted in her winning her first-ever Grand Slam singles final and becoming the first African-American woman to do so since Gibson.
Garrison retired from the professional tour in 1996. During her career, she won 14 top-level singles titles and 20 doubles titles. Since retiring from the tour, Garrison has worked as a television commentator and maintained active roles in the community and tennis. She founded the Zina Garrison Foundation for the Homeless in 1988, and the Zina Garrison All-Court Tennis Program, which supports inner-city tennis in Houston, in 1992. She has also served as a member of the United States President's Council on Physical Fitness and Sports.
sources:
http://www.imdb.com/name/nm1648150/bio