In 1951, Barbara Johns led her fellow students in a walkout to protest school segregation. She then began a lawsuit that became part of the significant Brown v. Board of Education case.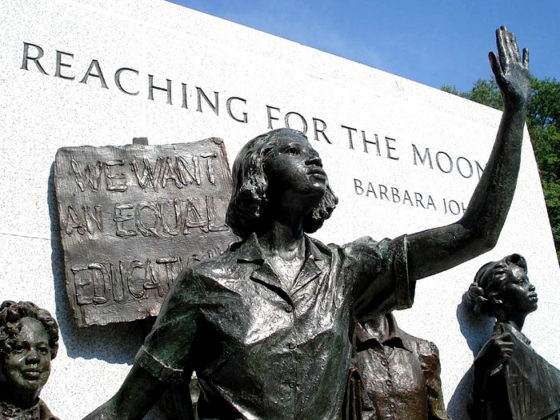 Johns was born in New York City in 1935, but grew up in Prince Edward County, Virginia. At the time, the schools were segregated and the conditions of the Black schools were often poor.
During World War II, Johns lived on a tobacco farm with her maternal grandmother Mary Croner. She picked tobacco in her free time and also worked in the country stored owned by her uncle.
Johns attended the Robert Russa Moton High School, which suffered from overcrowding and poor facilities. The building was meant for only approximately 150 students, but by the 1950s, there were more than 400 students enrolled.
Classes were being held on school buses and in the auditorium. When parents appealed to the school board for a new school, the board put up several tar-paper shacks as a stopgap measure to accommodate the overflow of students. Some people described the buildings as "chicken shacks."
By 1951, Johns had become fed up with the schools and decided to take a stand for equal treatment for blacks and white students in the county. Johns was the niece of the outspoken Vernon Johns, and she delivered a passionate speech that urged her fellow students to join her in a strike against the school system to force them to make a change. Following her lead, the students left the school in protest of overcrowding. This walkout was the first of its kind during that time in Farmville, Virginia.
source:
http://www.pbs.org/wnet/jimcrow/stories_people_johns.html