The first Black community in Sarasota, Florida, was located at Southeast Corner Central Ave. and Blvd. of the Arts (6th Street).
Black settlers Lewis and Irene Colson arrived in 1884. Lewis Colson assisted in surveying the town of Sarasota and contributed to the development of the community in many ways. By 1886, other black families had arrived and settled in the town.
In 1899, Lewis and Irene Colson worked to organize the Bethlehem Baptist Church, which was followed by F.H. Haynes, C.H. Murphy, and Leonard Reid, who organized the A.M.E Church. The community had their very own public school, which was established in 1912 by Wright Bush, Henry Clark, Elbert Clark, John Woods and J.H. Glover, who served as trustees. Emma Booker served as the principal of the school for several years.
The community grew with people of different types of professions who called the town home. There were farmers, businessmen, physicians, nurses, and teachers working together for the better of the community. From the time when the black community was found, the black residents living and working played a vital role in the development of both the city and the county of Sarasota. By the 1920s, the community was thriving with many businesses.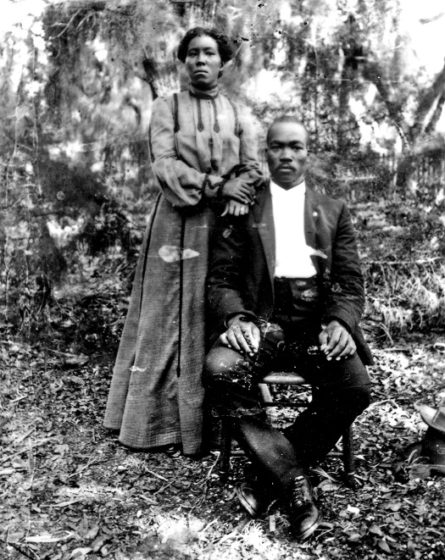 source:
https://www.scgov.net/History/Pages/FirstBlackCommunity.aspx