By Lestey Gist, The Gist of Freedom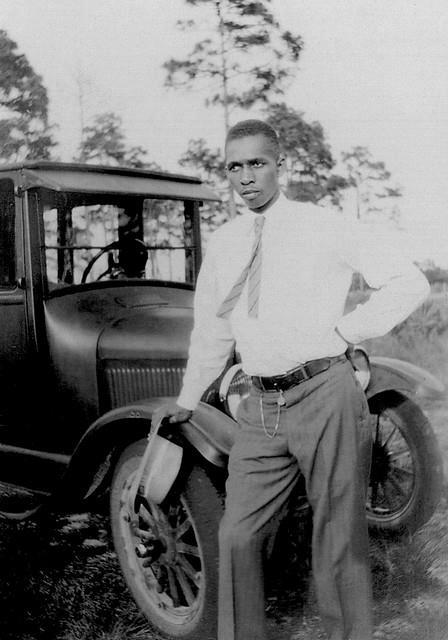 In 1951, after celebrating Christmas Day, civil rights activist Harry T. Moore and his wife Harriette retired to bed in their white frame house tucked inside a small orange grove in Mims, Florida. Ten minutes later, a bomb shattered their house, their lives, and any notions that the south's post-war transition to racial equality would be a smooth one.
Harry Moore died on the way to the hospital, on December 25, 1951; his wife died nine days later, on January 3, 1952.
Freedom Never Dies: The Legacy of Harry T. Moore explores the life and times of this enigmatic leader, a distinguished school teacher whose passionate crusade for equal rights could not be discouraged by either the white power structure or the more cautious factions of his own movement.
In the early 1930s, Moore became state secretary for the Florida chapter of the NAACP. Through his registration activities, he greatly increased the number of members, and he worked on issues of housing and education.
He investigated lynchings, filed lawsuits against voter registration barriers and white primaries, and worked for equal pay for black teachers in public schools.
Although Moore's assassination was an international cause celebre in 1951, it was overshadowed by following events and eventually almost forgotten. Moore was a Black American teacher, founder of the first branch of the National Association for the Advancement of Colored People (NAACP) in Brevard County, Florida, and a pioneer leader of the civil rights movement in Florida and the southern United States.
Harry T. Moore and his wife, Harriette Vyda Simms Moore, were killed by Ku Klux Klan sneak-attack bombers who blew up the Moores' home on Christmas night, 1951. The Moores were the first NAACP members to be murdered for their civil rights activism; Moore has been called the first martyr of the 1950s-era civil rights movement.
http://www.pbs.org/harrymoore/synop/index.html
Source: Facebook