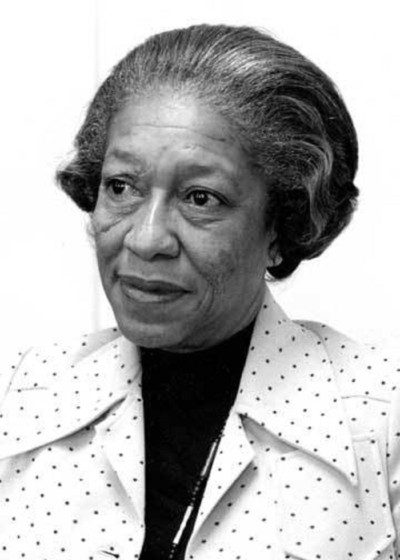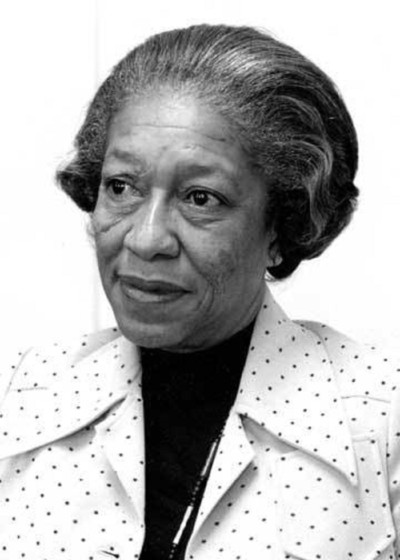 Carolyn Robertson Payton was a psychologist and global peace administrator and advocate. Payton was born in Norfolk, Virginia to Leroy Solomon Robertson and Bertha Flanagan Robertson. Her father was a chef and her mother a seamstress and homemaker. Payton grew up during the Depression and her childhood was marked by memories of ramped racism.
She attended Bennett College in North Carolina and a professor had a great impact on her, as well as the first female president of the college, Willa B. Player. Payton was also influenced by Eleanor Roosevelt, whom she met while she was at Bennett College, as well as many pioneer civil rights leaders such as Mary McCloud Bethune, Charlotte Hawkins Brown, and Nannie Burroughs.
After leaving Bennett College with nine credits in psychology, it took her three years to get her masters degree. She attended the University of Wisconsin, where she was the only black student in her classes. In 1948, she received her M.S. degree in clinical psychology. She applied and was hired at Livingstone College in Salisbury, North Carolina. She continued working at Livingstone for the next five years, until she learned of a position as Dean of Women and psychology instructor at Elizabeth City State Teachers College in North Carolina.
In 1959, Payton became an assistant professor at Howard University in Washington D.C. Here she worked in a primate laboratory that led to her award of a three year grant from the National Institute of Mental Health. She got involved in the Peace Corps, eventually living on camp sites and traveling extensively overseas. She became particularly interested in determining the conditions that would lead to the most satisfying experience for the volunteers.
Payton was a strong advocate for women's and minority rights, a pioneer in cross-cultural and ethnic minority psychology.  Not only was she the first woman and the first Black psychologist to hold the position of director of the U.S. Peace Corps, but also she was the agencies first individual psychologist. Although, she is remembered for her work as Peace Corps director, Payton's main contribution was made as Director of the Howard University Counseling Service (HUCS) from 1970 to 1977, and later as Dean of Counseling and Career Development from 1979 until her retirement in 1995. Carolyn Robertson Payton died on April 11th 2001.
sources:
http://aaregistry.org/historic_events/view/carolyn-robertson-payton-born
http://www.apadivisions.org/division-35/about/heritage/carolyn-payton-biography.aspx