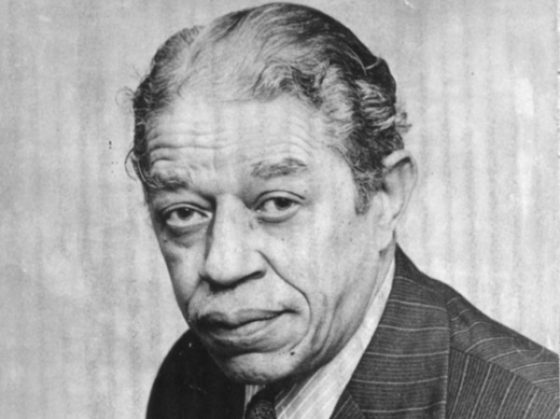 Malvin Russell Goode was the first African American news correspondent for a major television network. Goode was born on February 13, 1908, in White Plains, Virginia, but his family moved to Homestead, Pennsylvania, near Pittsburgh, when he was very young. Goode, the third of four boys and two girls, attended public school in Homestead, Pennsylvania. While still in high school, Goode began working nights at U.S. Steel's Homestead Mill where his father was employed, and continued his employment there even as he attended the University of Pittsburgh. He received a bachelor's degree there in 1931. After graduation, he continued to work at the mill because jobs were difficult to find during the Great Depression.
In 1948, Goode, at the age of forty, became a journalist when he was offered a job as a reporter for the Pittsburgh Courier, one of the two largest black newspapers in the United States. He became a radio broadcaster in 1949, working for Pittsburgh's AM radio station KQV, doing fifteen-minute news shows. Goode also worked for WHOD television station where he anchored a five-minute daily news show.
In 1963 Goode traveled overseas with other black colleagues where for two months he helped teach journalism in Nigeria, Tanzania, and Ethiopia to more than one hundred students in various seminars. He returned home and continued to report important stories, including the 1965 assassination of Malcolm X and the 1968 assassination of Dr. Martin Luther King Jr., and both the Democratic and Republican National Conventions in 1968.
source:
https://en.wikipedia.org/wiki/Malvin_Russell_Goode