Caterina Jarboro was an African-American opera singer. She was the first female black opera singer ever to sing on an opera stage in America, twenty-two years before Marian Anderson.
Jarboro was born one of three children in Wilmington, North Carolina, to an American Indian mother and a black father who was a local barber. She was christened Katherine Lee Yarborough at St. Thomas Catholic Church in Wilmington. She received elementary school education at St. Thomas, and later attended Gregory Normal School. Her parents died when she was thirteen years old, and in 1916, she traveled to Brooklyn, New York, to live with an aunt.
By 1921, she appeared in popular theater musicals, such as Sissle and Blake's "Shuffle Along," and later in James P. Johnson's, "Running Wild." Like many black musicians and performers, she sought more opportunity for study and experience in Europe. Under contract to the San Carlo Opera Company, Jarboro debuted in Verdi's Aida in 1930 at the Puccini Theater in Milan, Italy.
In 1933, Alfredo Salmaggi recruited her to perform Aida with the Chicago Civic Opera at the New York Hippodrome Theater. The music editor at the New York Times praised her vivid performance and her perfect Italian diction. This appearance made Jarboro the first black opera singer to perform with a major company in America.
The New York Metropolitan Opera Association invited her to become a member, but when they realized she was not Italian, but Afro-Indian, they denied her membership. After a lengthy and successful career she declined membership when a second invitation was extended. Jarboro returned to Europe where she repeated her American roles with great success.
Jarboro retired from singing in 1955. Jarboro was honored at a ceremony in Wilmington, North Carolina's Thalian Hall in 1975, and a star in her memory was placed on the city's Walk of Fame in 1999. Jarboro died in New York City in 1986.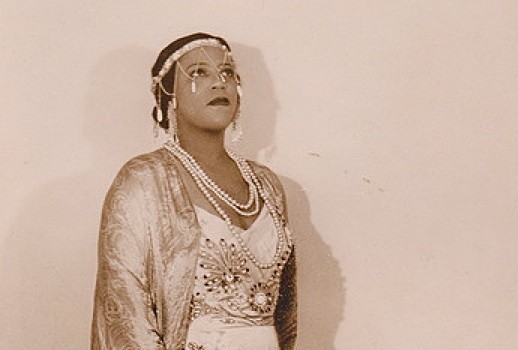 sources:
http://www.nytimes.com/1986/08/16/obituaries/caterina-jarboro.html