Saxophonist "King Curtis" was born Curtis Ousley in Fort Worth, Texas, on February 7, 1934. He was adopted along with his sister. They were raised together in Texas. Ousley attended I.M. Terrell High School and studied and performed music with one of his schoolmate Ornette Coleman.
He began playing the saxophone at the age of twelve and spent his formative years surrounded by Texas blues and swing, mainstream jazz, and gospel music. After high school, he followed in the footsteps of Illinois Jacquet, the Houston-born innovator of the saxophone style known as "honking," to join vibraphonist Lionel Hampton's jazz band in California.
During his time with Hampton, he was able to write and arrange music and learn guitar. In 1952 Curtis decided to move to New York and became a session musician, recording for such labels as Prestige, Enjoy, Capitol, and Atco. He recorded with Nat Adderley, Wynton Kelly, and several other artists.
In 1965, he moved to Atlantic Records and recorded his most successful singles, "Memphis Soul Stew" and "Ode to Billie Joe" (1967). He worked with The Coasters, led Aretha Franklin's backing band The Kingpins. The Kingpins opened for The Beatles during their 1965 performance at Shea Stadium. He later appeared with Aretha Franklin and The Kingpins at the Fillmore West, which led to two live albums.
Unfortunately, Curtis died at a young age. On August 13, 1971, he was stabbed during an argument with a pair of drug dealers. Curtis was attempting to carry an air conditioner into his apartment when the dealers refused to move from in front of the entranceway. Curtis Ousley was 37 at the time of his death.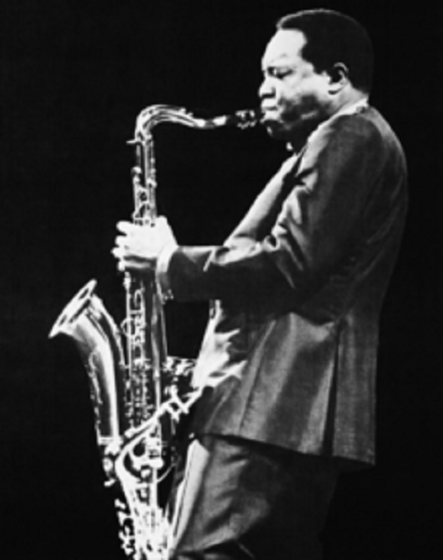 source: