Dorothy Love Coates was an influential American gospel singer who rose to stardom in the 1950s as a member of The Original Gospel Harmonettes. She was best known for her "raggedy" voice and preacher's fire. She was also a notable composer, writing songs such as "You Can't Hurry God (He's Right On Time)," "99 and a Half Won't Do," and "That's Enough."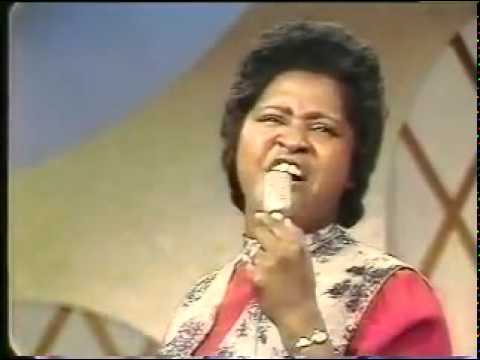 Coates was born in Birmingham, Alabama, on January 30, 1928. Her early years were difficult, as her minister father left the family when she was six. She began playing piano in the Baptist church at age ten.
During her teen years, she quit school to work typical jobs available to young black women in Birmingham during that time, such as scrubbing floors, working at the dry cleaners, and laundry work. Several years later, she joined her sisters and brother in the McGriff Singers musical group.
During the 1940s, she started singing with the Gospel Harmonettes; the group was later renamed the Original Gospel Harmonettes, after they had achieved a bit of fame. Coates is noted as the driving force behind the group's success.
After her retirement from music in the 1960s, she became involved in the civil rights movement, working with Dr. King. While many other gospel artists were slow to directly address political issues, Coates spoke out against the war in Vietnam, racism, and other evils.
Coates recorded, both individually and with her group, on Savoy Records, Vee-Jay Records, and Columbia Records. After the 1980s, she continued to perform occasionally, but no longer recorded any singles.
She appeared in the films "The Long Walk Home" and "Beloved" towards the end of her entertainment career. Coates died in 2002, at the age of 74.
sources:
https://en.wikipedia.org/wiki/Dorothy_Love_Coates
http://www.last.fm/music/Dorothy+Love+Coates/+wiki