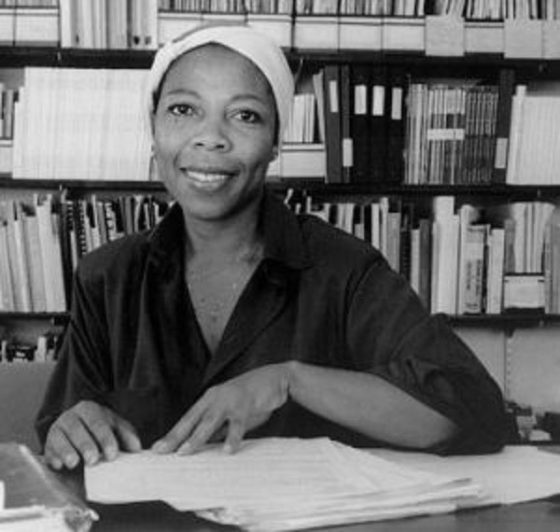 Sherley Anne Williams was an American poet, novelist, professor, vocalist, Jazz poet, and social critic. Many of her works tell stories about her life in the African-American community.
Williams was born in Bakersfield, California in 1944 to Jesse Winson and Lena Silver Williams. She was raised in poverty in a housing project in Fresno. Williams' mother, who discouraged her from reading because she thought books would fill her head with false hope for the future, died when Williams was sixteen years old.
After graduation from Edison Junior/Senior High School in Fresno in 1962, Williams attended California State University, Fresno where she earned a bachelor's degree in English. In 1972 she received a master's degree from Brown University. In 1975 Williams joined the faculty at the University of California, San Diego and became the first African American female faculty member in the university's English department. She worked at the University of California, San Diego until her death in 1999.
Her 1975 book, The Peacock Poems, examined that theory by focusing on the history of her parents and their use of black dialect and musical forms such as spirituals and the blues.
Williams also wrote a play entitled Letters from a New England Negro (1992), and two children's books, Working Cotton (1992) and Girls Together (1999).  Working Cotton received a Coretta Scott King Book Award and was also named a Caldecott Honor Book by the American Library Association in 1993. Williams also wrote for television, including the programs, Ours to Make (1973), and The Sherley Williams Special (1977). She was also selected to write the introduction for Zora Neale Hurston's 1991 edition of Their Eyes Were Watching God. Williams died of cancer on July 9, 1999 in San Diego.  She was 55.

source: