Dr. Alvin Vincent Blount, Jr. was born on February 24, 1922, in Raleigh, North Carolina. He was the oldest of four children and the only son of parents who worked as domestics.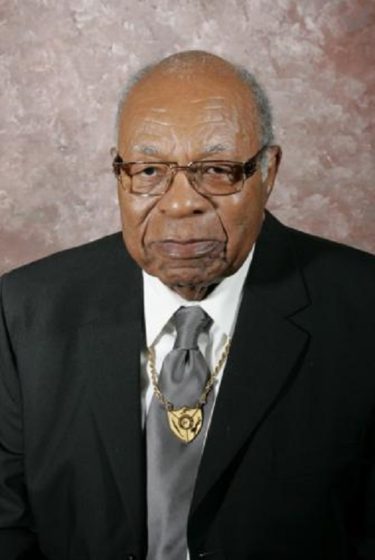 Blount enrolled at North Carolina A&T University in 1939. He served as the student body president and chairman of the campus newspaper before graduating with a degree in chemistry.
After graduation, Blount was accepted into a government-funded program that enabled him to enroll in Howard University Medical School, where he studied under Dr. Charles Drew and received his M.D. degree in 1947. Blount spent three years on active duty in the U.S. Army during medical school. He later completed a general surgery residency at Kate Bitting Reynolds Memorial Hospital in Winston-Salem, North Carolina.
In 1952, Blount served with the 8225th Infantry Division from Fort Bragg as a member of the U.S. Army Medical Corps' 2nd Mobile Army Surgical Hospital (MASH) Unit that was sent to Korea. During this time, his team performed as many as 90 surgeries in one week, he went on to become a captain in the U.S. Army Medical Corps.
In 1954, Blount returned to the United States. He became the first Black person in North Carolina to be certified by the American College of Abdominal Surgeons in 1957. He later became the first black surgeon admitted to the medical staff of Cone Hospital in 1964.
Blount is affiliated with numerous organizations, including Kappa Alpha Psi Fraternity, the National Association for the Advancement of Colored People, and the Association of Guardsmen. He has been a member of the Sigma Pi Phi Fraternity since 1970; in 1979, he established the Beta Epsilon Boule of the Sigma Pi Phi Fraternity in Greensboro. Blount, a 33rd degree Mason, is an honorary past Grand Master and Medical Director of the Prince Hall Masons of North Carolina.
source:
http://www.thehistorymakers.com/biography/dr-alvin-blount-jr