By M. Swift
On this day in history, two Black authors won Pulitzer Prizes for landmark books in literature and eventually cinema. We focus on in Alex Haley's book Roots.
Alex Haley's Roots: The Saga of an American Family
Roots was published in 1976 and was a major literary hit out of the gate. Upon its debut it sat at #5 on the New York Times Bestsellers list. While historical fiction or "faction" as Alex Haley called it, it was listed as non-fiction on the NYT list. Within a few weeks of its debut, Roots sat at #1.
The novel was so well received that it remained on the list for 46 weeks, perhaps kept on longer because of the 1977 television adaptation of the book. The appeal of the book and adaptation didn't stop there as it garnered Alex Haley a Pulitzer Prize Special Award and the TV series got numerous Peabody and Emmy awards. It would also kickstart the career of several actors.
The novel wasn't without controversy as its historical and genealogical integrity were in question. There were also issues with plagiarism as parts of the original Roots pulled from Margaret Walker Alexander's Jubilee and Harold Courlander's The African—both published a decade earlier.
Sequels
Roots spawned a sequel in Queen: The Story of an American Family. This novel was completed by David Stevens after Haley's death in 1992 and also had a mini-series. There were also sequels to the TV adaptation in 1979's Roots: The Next Generation which followed the family through the late 1880s into the early 1960s. The tie-in Roots: The Gift was a Christmas movie taking place during Kinta and Fiddler's time on the Parker Plantation.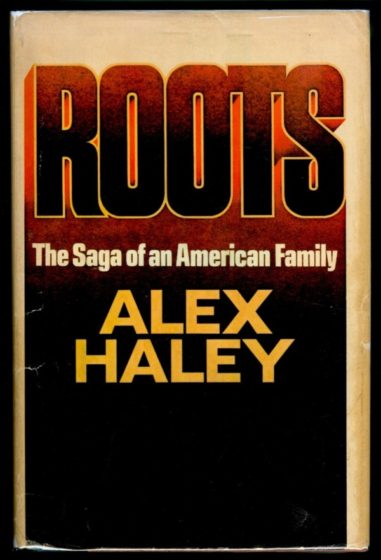 SOURCE: Roots Homepage
M. Swift primarily writes on moments and important figures in Black history for Your Black World. He also writes heavily on wrestling, comics, gaming, and Black sci-fi and fantasy.