In the late 18th century, England had around 15,000 Black people in the country with most of them living in hardship. In a bid to relocate a number of the Black Poor in London, the Committee for the Relief of the Black Poor established a colony to alleviate this to little effect. There would be future efforts in that period.
FIRST ATTEMPT
The colony predates the eventual capital Freetown by five years but was ended after two years. The town was named after abolitionist Granville Sharp who assisted in the finances for the colony and the civil planning. Sharp dubbed the area "The Province of Freedom." Freedom had trouble getting off the ground.
While 411 people left for Sierra Leone in 1787, they arrived during a season of bad weather. Also while a number of White women left England and some married the settlers, Sharp hadn't factored in that a number of them would be sex workers. This clashed with his goal of Freedom being a Christian settlement. Also someone Sharp saved from a slave ship would get into the slave trade.
In 1789, a Temne chief burned Granville Town and the first go at a settlement in Sierra Leone ended. Sharp had invested £260,000+ in today's currency. Another abolitionist group—The Society for Effecting the Abolition of the Slave Trade—would see Sharp meet Thomas Peters, a former slave from America. He fought for England during the American Revolution to gain his freedom. Peters and others would have a hand in setting up Freetown.
SECOND ATTEMPT WITH FREETOWN
In 1791, there was another attempt at establishing a settlement. The Society sent a doctor who was formerly a slave ship surgeon as part of the effort. Dr. Alexander Falconbridge, Thomas Clarkson—who met Falconbridge during slave ship journeys—and several others managed to set up a town.
In this same period, Black people who settled in Nova Scotia established Freetown and Maroons from Jamaica settled in Granville Town. Eventually, those in Granville Town moved to Freetown as a result of constant attacks from the Temne.
After 16 years as a successful colony, Freetown became a British colony. It would become the hub of England's holdings in West Africa and the center of expansion efforts that would become Sierra Leone.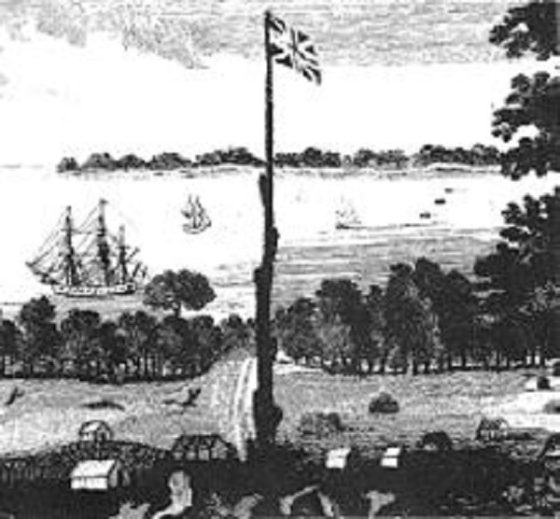 SOURCE
–http://blackloyalist.com/cdc/story/exodus/company.htm
–https://www.britannica.com/place/Freetown
–http://www.ciaworldfactbook.us/africa/sierra-leone.html