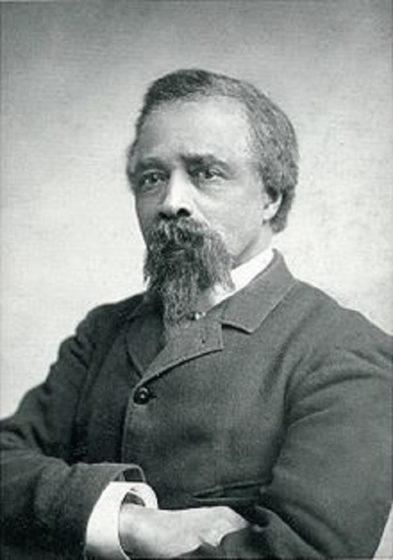 Edward Mitchell Bannister was a Black Canadian-American Tonalist painter. Like other Tonalists, his style and predominantly pastoral subject matter were drawn from his admiration for Millet and the French Barbizon School.
Bannister was born in St. Andrews, New Brunswick and moved to New England in the late 1840s. He was a well-known artist and admired in the art world. He won a bronze medal for his oil painting, "Under the Oaks" at the 1876 Philadelphia Centennial.
His work brought more attention during the Civil Rights Movement in the 1970s. In 1978, Rhode Island College dedicated its Art Gallery in Bannister's name with the exhibition: "Four From Providence ~ Alston, Bannister, Jennings & Prophet". This event was attended and commented on by numerous notable political figures of the time, and supported by the Rhode Island Committee for Humanities and the Rhode Island Historical Society.
Bannister also created biblical and mythological scences. His tastes in literature were typical of an educated Victorian painter, including Spenser, Virgil, Ruskin and Tennyson, from whose works much of his iconography can be traced. Edward Mitchell Bannister died in 1901.
sources: