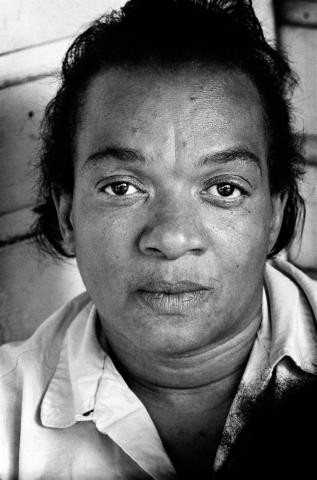 Fannie Chaney knew the gut-wrenching feeling of losing a child by the hands those with pure hatred and malice in their heart. Yet, she remained strong and drew national attention when she faced the Ku Klux Klan men who murdered her son. James Earl Chaney was one of three American civil rights workers who was murdered during Freedom Summer by members of the Ku Klux Klan near Philadelphia, Mississippi.
Fannie Lee Chaney worked as a baker, which was a big source of the family income. But after the murder, she sued five restaurants in Meridian for racial discrimination. Due to her lawsuit and speaking out about the crime, she was fired from her job, and no one else in town would hire her. Crosses were burned on her lawn and a firebomb which was intended for her and her family destroyed nearby neighbors instead.
In 2005, Chaney took the witness stand and testified for the State of Mississippi in the murder case against Edgar Ray Killen, one of her son's killers. However, Killen was cleared of murder by the jury, but convicted of manslaughter and given a 60-year sentence.
Chaney eventually moved to New York City, where she was able to obtain employment in a nursing home. After 30 years of employment, she retired and relocated to New Jersey. Fannie Lee Chaney died May 2007 at the age of 84. Three months later, Carolyn Goodman, the mother of Andrew Goodman, who was killed with Chaney, also died.
Source:
https://www.theguardian.com/news/2007/may/29/guardianobituaries.usa