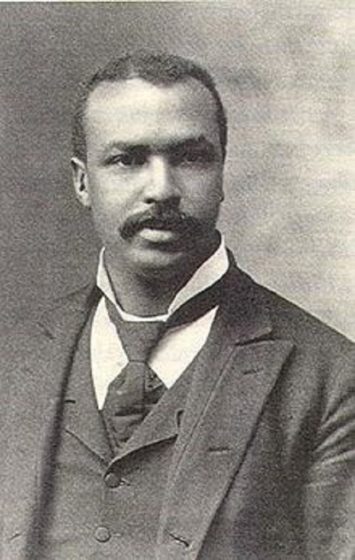 Henry Proctor was an author, minister and lecturer. He served as the first African American pastor of First Congregational Church in Atlanta, where he served from 1894 until 1920. He was known for his race relations, especially after the 1906 Atlanta race riot, which made him a key figure in the Social Gospel movement and civil rights movement.
Proctor was born in rural Tennessee on December 8, 1868, to former slaves Hannah Murray and Richard Proctor, a carpenter. The family at one point lived twelve miles from Pulaski, where six Confederate veterans had founded the Ku Klux Klan in 1866. Around the age of 12, Proctor moved with his family to Fayetteville, Tennessee—population 2,104—in search of better schools. There Proctor completed the common school course, taught briefly at a small rural school, and then returned to the city school to serve as principal.
To pay for his education at Fisk University, his parents dug ditches and preached sermons to pay for his degree from Fisk University. After graduating in 1891, he received a Bachelor of Divinity degree from Yale University in 1894 and was ordained into the Congregational ministry.
After graduating, Proctor became pastor of the First Congregational Church in Atlanta, the second oldest Black Congregational church in the United States. In 1903, Proctor joined George Washington Henderson, president of Straight University, a Historically Black College in New Orleans, to found the National Convention of Congregational Workers Among Colored People, and Proctor became its first president. In 1904, Clark University awarded Proctor a Doctor of Divinity degree.
After the Atlanta Race Riot in 1906, Proctor and a white attorney worked together to quell remaining tensions and formed the Interracial Committee of Atlanta. In the church, Proctor provided amenities lacking to Blacks such as a library, a kindergarten, an employment bureau, a gymnasium, a ladies' and counseling services.
During the decades of his ministry in Atlanta, Proctor traveled extensively in the United States and Europe. When the new First Church facilities were completed in 1908, Proctor's parishioners presented him with $1,000 for a trip to the Holy Land. Refused the opportunity to travel with U.S. touring groups because of his color, Proctor journeyed on his own through Greece, Egypt, the Middle East, Italy, and Germany. Proctor died unexpectedly on May 12, 1933, and was buried in Atlanta.
source:
Bevington, Paula L. "Henry Hugh Proctor (1868-1933)." New Georgia Encyclopedia. 11 November 2013. Web. 05 June 2017.