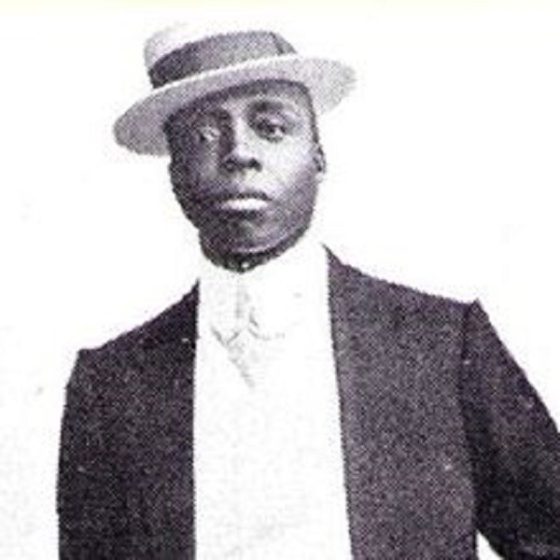 Irving Sayles was a member of one of the largest minstrel companies in the midwestern United States, Haverly's minstrels. Haverly was a white business owner who operated one of the largest Black companies of minstrels.
Sayles was born in Quincy, Illinois around 1872 to Josephus Sayles and Melinda Wilson. Quincy was situated just across the Mississippi River from Missouri, a slave state. Historically slavery was a major issue in the town. In 1858, Lincoln and Douglas had debated the issue in front of a large crowd in Quincy. The town was also a stop on the Underground Railroad route for escaped slaves on their way to Chicago.
Sayles spent much of his young life performing in minstrels. His minstrel shows usually centered on sentimental songs about plantation times. Songs such as 'Carry me back to Ole Virginia' or 'De Old Plantation' were standards of a Haverly program. They relied on stereotypical presentations of African American culture. The standard character was a slave yearning for the good times of plantation life. Irving appeared in these shows as one of the Hottentots. They were a singing, dancing and tumbling act.
By the age of sixteen, Sayles arrived in Australia with the Hicks Sawyer minstrel group. Hicks was an African American entrepreneur who had found competition with white managed minstrel groups almost impossible. Most all theater owners in the United States preferred to deal with white managers rather than black managers, however, that was not the problem Australia. In September 1888, the minstrels played the Opera House in Sydney. The show was one of the best of its kind ever seen in the city.
By the early 1910s, Sayles was working for another vaudeville company, Fullers, in New Zealand. One day while joking with friends on the street. He suffered a heart attack and died on February 8, 1914.
sources:
http://www.hat-archive.com/irving_sayles.htm