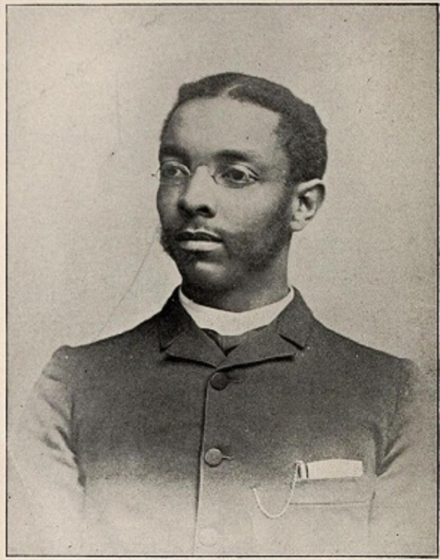 Lawson Andrew Scruggs was a physician, pharmacist, and one of the first three black doctors licensed by the state of North Carolina
Scruggs was born to slave parents in Bedford County, Va. His early education was a few months in the common schools of his Virginia neighborhood immediately after the Civil War. He farmed during the day and studied at night to acquire a rudimentary education. Even while employed in construction years later, he continued his studying.
In October 1877, he enrolled at the Richmond Institute, a Baptist Home Mission Society school, and in May 1882 he was graduated second in his class. He enrolled at Shaw University in Raleigh in the fall of 1882, Scruggs completed the literary course as valedictorian of his graduating class. While working towards his A.B. degree he simultaneously pursued medical courses in the Leonard Medical School at Shaw. The faculty was composed of white physicians practicing in Raleigh. One of the six recipients of M.D. degrees in Leonard's first graduating class in 1886, Scruggs was again valedictorian and received the class prize in surgery. In the same year three of the graduates (including Scruggs) took their examinations before the State Board of Medical Examiners, becoming the first black doctors licensed by the state.
He accepted appointment as visiting physician and lecturer in physiology and hygiene at St. Augustine's Normal and Collegiate Institute (now St. Augustine's College). Again, he was the first black to occupy these chairs. When in October 1886 St. Agnes Hospital for Negroes opened in a building adjacent to St. Augustine's, Scruggs was its first attending physician and lecturer. In 1887, Lawson  was one of the four co-founders of the Old North State Medical, Dental, and Pharmaceutical Society. Later a Raleigh chapter of the state organization was named the L. A. Scruggs Medical Society.
When Shaw University instituted the Leonard School of Pharmacy in 1891, Scruggs was designated a registered pharmacist and was licensed by the State Board of Pharmacy. He served as pharmacist at the Capital City Pharmacy, at 403 Fayetteville Street, owned by two African-American brothers, J. H. and Thomas H. Love, Jr. The pharmacy was later known as Love's Drug Store.
sources:
https://www.ncpedia.org/biography/scruggs-lawson-andrew