Lee Wesley Gibson, once held the distinguished honor of being the nation's oldest Pullman Porter. Gibson was born on May 21, 1910 in Keatchie, Louisiana. He was the second child born to West Gibson and Annie (Pugh) Gibson. His family moved to Marshall, Texas when he was a young boy.
He later married Beatrice A. Gibson in 1927 and they moved their family to Los Angeles, California in 1936. Gibson started working as a coach attendant with Union Pacific Railroad in 1936. He was promoted to the highly Pullman porter position and remained there for 38 years.
Later in life, Gibson also managed income tax preparation offices for H&R Block. In addition, he was the District Director for AARP tax preparation assistance program for seniors. Gibson also served as church treasurer, deacon, and officer of the church credit union at People's Independent Church, where he had been a member for over 65 years. He was featured in a TV commercial for Dodge entitled "Wisdom," which honored centenarians. It aired during the 2015 Super Bowl telecast. Lee Wesley Gibson died surrounded by family and loved ones at his bedside on June 24, 1016.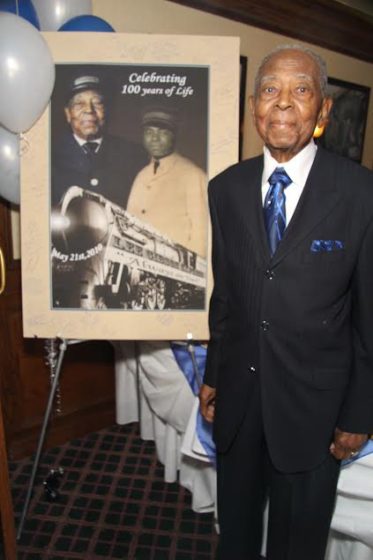 source: