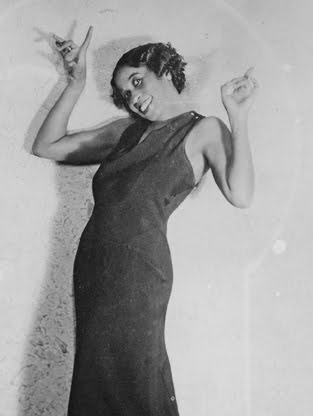 Lillian "Lil" Hardin was well-known in the entertainment business during her time. She was a pianist, singer, and composer. Hardin was from Memphis, Tennessee. She studied music at Fisk University and later moved to Chicago to study at the Chicago College of Music in 1917. She earned a post doctorate in 1929 from the New York College of Music.
In 1921 she joined King Oliver's Creole Jazz Band; there she met Louis Armstrong. They were married in 1924. Hardin was Louis Armstrong's second wife and she is generally credited with persuading Louis to be more ambitious, and leave King Oliver's Creole Jazz Band. Hardin was a major supplier to Louis Armstrong's Hot Five and Hot Seven recordings. She played piano, sang occasionally, and composed several of the groups' major songs, including Struttin' with Some Barbeque.
She appeared in several Broadway shows including "Hot Chocolates" and "Shuffle Along". In the late 1930s she recast herself as a Swing vocalist and recorded 26 vocal songs for Decca records. In the 1940s she moved back to Chicago as a soloist in nightclubs.
Hardin was recognized during her time as the most prominent woman in early Jazz. She died while taking part in a Louis Armstrong Memorial Concert in Chicago while playing "St. Louis Blues," two months after the death of Armstrong.
sources:
http://memphismusichalloffame.com/inductee/lilhardinarmstrong/
http://www.redhotjazz.com/lil.html