In January 1987, a beautiful and well-accomplished black woman, Lita McClinton, of a prominent Atlanta family was murdered. McClinton, 34, married millionaire James Vincent Sullivan, a white man. Although McClinton was madly in love, her parents never liked Sullivan. They worried how a biracial couple might fare in the South and they believed that Sullivan was no more than a pathological liar.
In 1983, Sullivan made an enormous business deal; he sold Crown Beverage, Inc. in Macon Ga., the company he inherited from his uncle, Frank Bienert in 1975. The company sold for $5 million, and Sullivan and Lita then decided to relocate to Palm Beach, Florida where they purchased Casa Eleda, a stunning Italianate villa overlooking the ocean.
Together they set about climbing the social ladder in a community. They believed that the community was a bit more accepting of interracial marriages. But the two soon learned that Palm Beach was just as less accepting of interracial couples as any other state in the south. Sullivan was looking for someone to blame for not being accepted into the social elite turned on his wife. He blamed her race from keeping him from the elite status he deserved.
Sullivan began to distance himself from Lita and began having affairs. She soon learned of his affairs which hurt her deeply because she was in love with her husband. She often found blonde hair and women's undergarments in her bed. Despite her every effort still to make the marriage work, their relationship crumbled.
McClinton had endured a decade of her husbands, emotion abuse, philandering, and lies. However, she fought to make her marriage work. The couple had gone through several counseling sessions. Lita had even signed a postnuptial agreement where she would receive 2500 dollars in monthly alimony payment if the marriage failed. She was willing to accept almost anything just to make her marriage work. However, when it became apparent her husband had no intentions of changing his behavior, Lita packed up and left her husband and fled to their Atlanta townhome to be close to family and friends. She took him to court to fight for half of his 5 million dollar estate. But she was in for the fight of her life when it came to divorcing her husband and gaining half of his empire.
Despite the fact that she indeed signed the postnuptial agreement, she stood to be awarded half of her soon to be ex-husband's estate. The divorce settlement was scheduled for January 16, 1987. But the morning before the judge was to decide on her case; Lita had an unexpected visitor at her front door. Still dressed in her nightclothes and bathrobe, she answered the door and encountered a tall white man with a box of flowers. Little did Lita know he was also carrying a 9mm gun. The man fired several shots with one striking her in the head. She fell to the floor but was still alive when her neighbor rushed to help her. Lita was sent to the hospital where doctors worked to save her life. Unfortunately, their efforts were to no avail; Lita died in the hospital of her wounds. When family and friends learned of Lita's death, there was no doubt in their minds that Sullivan was responsible, even though he was hundreds of miles away in Palm Beach. The problem would be proving it.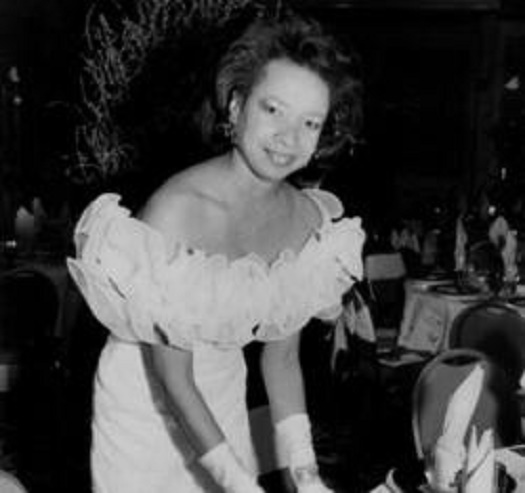 Sullivan became a prime suspect in the police investigation; he had the motive to want his wife dead. Early on in the investigation, witnesses came forward with the description of three men seen racing from the crime scene, none of whose composites matched Sullivan. It was suspected that the men had been hired by Sullivan to kill Lita. Investigators hoped to learn the identity of the people and discover if they were in some way linked to Sullivan. As the investigation deepen the police found that the three men all had ties back to James Sullivan. Sullivan was questioned, but he denied having anything to do with the men or his wife's murder, he claimed the murder was properly a drug deal gone wrong.
The police discovered that after Sullivan's wife's murder he received a call from a rest stop outside of Atlanta, which they believed was a signal from the murderers to let Sullivan know his wife had been killed. In February 1987, Sullivan called a friend in Georgia and discussed Lita's murder and the ongoing investigation. During that call, Sullivan mentioned that Lita had been killed with a 9 mm weapon. The caliber of the gun was information that the police had deliberately withheld in the hopes the actual killer might slip up and reveal the information, which seemed to be exactly what had happened. Although it was a big break in the case, it was still not enough to arrest Sullivan.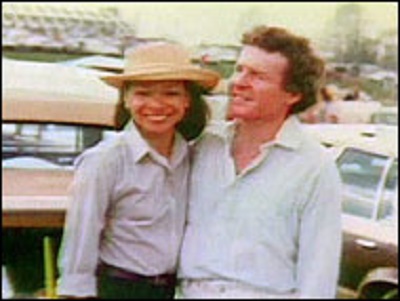 Sullivan never seemed to mind that his wife had been murdered. He continued with his life as normal, playing tennis and even dating Hyo-Sook Choi Rogers, 33-year-old socialite. A woman he married 8-months after the death of Lita. In 1990, Sullivan was pulled over by police for a traffic violation; he also had an expired registration. Instead of Sullivan appearing in court, his wife Suki appeared and testified that she was driving the car and the police officer made a mistake. The couple did not want to draw attention on Sullivan and the continuing investigation of Lita's murder. However, the judge did not fall for it, and Sullivan ended up spending time on house arrest for perjury and another year on house arrest for weapon possession.
Things got a lot worse for Sullivan when Suki wanted a divorce. It was an all-out war between the couple with Suki having the final blow; she told investigators that Sullivan had confessed to her he had Lita murdered. However, she was afraid to go to the police because she feared for own life. Sullivan was arrested and went to trial but due to lack of evidence he walked free.
In 1998, another arrest warrant was issued for Sullivan after the actual murderer confessed to being hired by Sullivan. He had met Sullivan when he moved the couple from Georgia to Florida. Sullivan fled the country to Costa Rica before an arrest warrant was issued, he then jumped from country to country. He was finally arrested in Bangkok. He was married to wife number three. After a lengthy trial, Sullivan was sentenced to life in prison without parole for murder.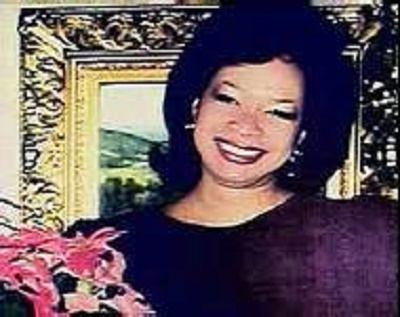 source:
http://www.palmbeachdailynews.com/news/news/ex-suspect-writes-book-on-lita-sullivan-murder/nMCZx/
http://www.ourgeorgiahistory.com/ogh/James_Sullivan_and_the_murder_of_Lita_Sullivan