The Jacksonville Red Caps were a Negro league baseball team based primarily in Jacksonville, Florida. They played the Negro American League from 1938 until 1942. The team was based in Jacksonville, Florida playing at Durkee Field in 1938. They moved to Cleveland in 1939 and became the Cleveland Bears, playing their home games at Hardware Field.
The Red Caps only played seven league games their first season, finishing 3-4. After transferring to Cleveland in 1939, the Bears had the best overall record in the NAL but were not awarded the pennant, finishing with a 22-4 record in league play. The Kansas City Monarchs finished with more victories, going 25-13, and, as per the tradition of the time, were thereby declared league champions.
They returned to Jacksonville as the Red Caps in 1941 for two seasons, dropping out of the NAL in July 1942. After the war, the Red Caps apparently continued as an unaffiliated Negro league team playing at Durkee Field.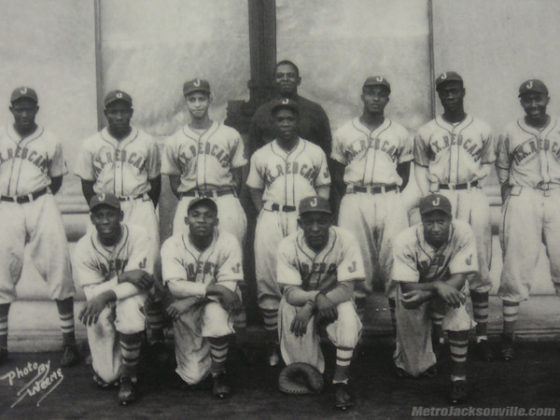 source:
https://www.metrojacksonville.com/article/2014-feb-10-facts-about-jacksonvilles-black-history/page/2