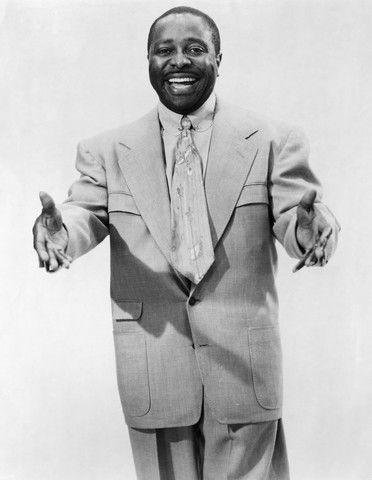 Louis Thomas Jordan was a pioneering American musician, songwriter, and bandleader who was popular from the late 1930s to the early 1950s. Known as "The King of the Jukebox," he was highly popular with both black and white audiences in the later years of the swing era.
Jordan was born on July 8, 1908, in Brinkley, Arkansas, where his father, James Aaron Jordan, was a local music teacher and bandleader for the Brinkley Brass Band and the Rabbit Foot Minstrels. His mother, Adell, died when Louis was young.
Jordan studied music under his father, starting out on the clarinet. In his youth, he played in his father's bands instead of doing farm work when the school closed. He also played the piano professionally early in his career.
In late 1936, he was invited to join the influential Savoy Ballroom orchestra, led by the drummer Chick Webb. Jordan worked with Webb until 1938, and it proved a vital stepping-stone in his career. Jordan was fired by Webb for trying to convince Fitzgerald and others to join his new band in 1938. By this time, Webb was already seriously ill with tuberculosis of the spine.
Jordan went on to sign with the General Artists Corporation, and the agency appointed Berle Adams as Jordan's agent.  Jordan released dozens of hit songs, including the swinging "Saturday Night Fish Fry" (one of the earliest and most powerful contenders for the title of first rock and roll record), "Blue Light Boogie," the comic classic Ain't Nobody Here but Us Chickens, Buzz Me, and Ain't That Just Like a Woman (They'll Do It Every Time).
Jordan's popularity was boosted not only by his hit with Decca records but also by his prolific recordings for Armed Forces Radio and the V-Disc transcription program, which helped to make him as popular with whites as with blacks. Jordan married dancer Vicky Hayes in 1951 (and separated from her in 1960) and singer and dancer Martha Weaver in 1966.
Jordan died on February 4, 1975. Jordan was inducted into the Rock and Roll Hall of Fame in 1987 and named an American Music Master by the Hall in 1999.
Source:
http://www.encyclopediaofarkansas.net/encyclopedia/entry-detail.aspx?entryID=1685