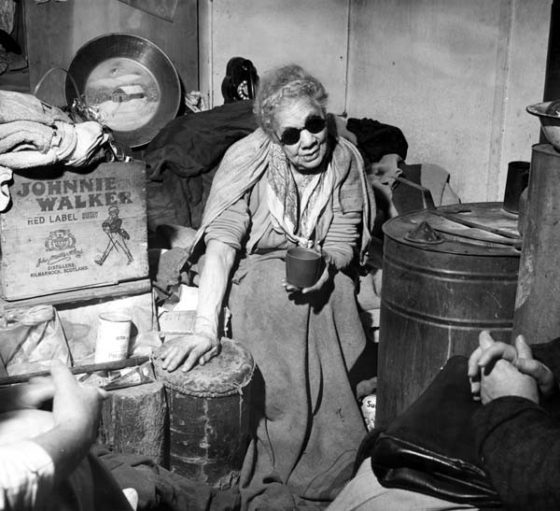 Lucille (Hall) Hunter is recognized as an early pioneer of the Yukon Territory. She was one of the few black women who worked as a prospector and miner.
Hall was born in Michigan. At the age of 16, she married Charles Hunter. The couple joined the Klondike Gold Rush in 1897 and traveled to the Yukon on the Stikine Trail by a dog team.
In order to endure the treacherous winter, Charles Hunter might have had experience as a trapper or miner. It is believed that without some type of survival skills, the young couple would have perished in the -60° temperatures over hundreds of miles of wilderness. Hunter and her husband arrived in Bonanza Creek in February 1898, well before the main group of stampeders arrived. Hunter worked alongside her husband digging for gold, while raising their daughter Teslin in extremely primitive conditions.
Years later, the Hunters moved to Mayo where Charles staked and worked some silver claims. In June 1939, Charles died at age 65, leaving Lucille alone with her grandson, Buster, to carry on mining. Her daughter Teslin had died earlier, leaving Lucille to raise Buster.
In 1942, when Alaska Highway construction began, Lucille and Buster moved to Whitehorse. Lucille set up a laundry business while Buster made the deliveries around town.
Years later, Hunter was living alone and blind. Her home caught and when firefighters broke through the doors Lucille's clothes was on fire. She recovered from her burns and lived in a basement apartment for several more years until she broke her hip. Spending the rest of her time in a hospital, she died in 1973 at age 94.
source:
https://www.canada.ca/en/canadian-heritage/campaigns/black-history-month/black-canadians.html