Civil rights attorney Margaret Bush Wilson has often been praised for her courage and willingness to fight for justice. Wilson was born in St. Louis to James T. Bush, a railway postal clerk and real estate broker, and Margaret Casey Bush, a school teacher; they both were active in civil rights causes and the NAACP.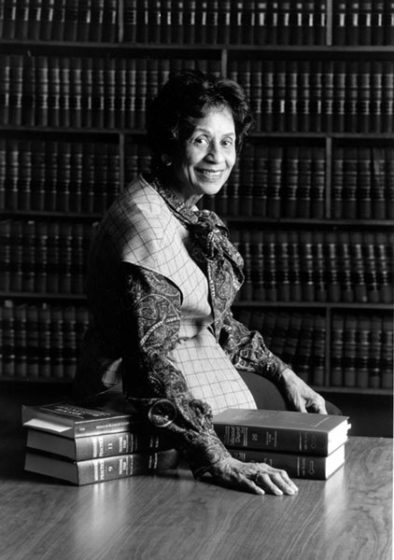 Wilson graduated from Sumner High School in St. Louis and later attended Talladega College in Alabama. She graduated with a bachelor's degree in economics and a minor in mathematics in 1940. In 1943, Wilson graduated from Lincoln University, becoming the second black woman to practice law in Missouri.
In 1948, Wilson was selected as vice chairman of the Missouri Progressive Party. During the same year, a team of attorneys, including Wilson, fought to overturn a law that barred blacks from buying homes in certain white-only neighborhoods in Missouri. The United States Supreme Court ruled in Shelley vs. Kraemer that racially restrictive home covenants are unconstitutional.
In 1958, she became president of the NAACP St. Louis Branch, and in 1962, she headed the State Conference. Elected to the NAACP Board in 1963, she became the first black woman to chair it in 1975. During her tenure, Wilson tried to reform management and recruit youth. However, in 1983, she was involved in an internal dispute with Benjamin Hooks that resulted in her dismissal.
Wilson practiced law privately until 2009, intermittently serving as Missouri's assistant attorney general, a public administrator, and a professor.
sources:
http://historyhappenshere.org/node/7471
http://www.thehistorymakers.com/biography/margaret-bush-wilson-41