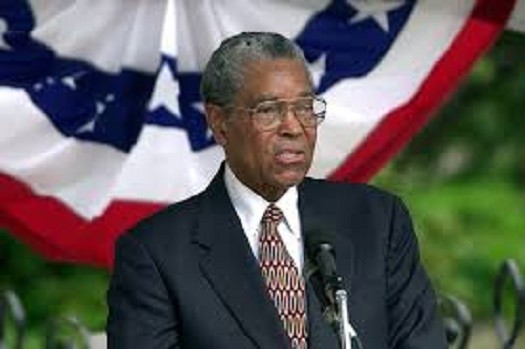 Matthew James Perry Jr. was an attorney and in 1979 appointed as the first African-American United States federal judge in South Carolina.
Perry was born in Columbia, South Carolina. He attended local segregated schools and started college studying business. He served during World War II in the United States Army from 1943 to 1946.
After the war, Perry returned home to finish his college education, receiving a Bachelor of Science degree from South Carolina State College in 1948. He went on to earn a law degree (LL.B.) from South Carolina State College in 1951. He was in private practice in Spartanburg, South Carolina from 1951 to 1961.
Moving to the state capital of Columbia, South Carolina, Perry was in private practice from 1961 to 1976. He built his reputation as a civil rights attorney in the 1960s.
Perry gained notoriety by representing Gloria Blackwell, an African-American teacher in Orangeburg, South Carolina, who was arrested with her daughter Lurma Rackley for sitting in a "whites only" waiting room while awaiting emergency treatment for the girl. Perry insisted that he be allowed to build the case around racial discrimination. He was charged with contempt and briefly jailed for making what the court deemed to be "remarks disrespectful to the court."The case against Blackwell was eventually dismissed by the court, and the hospital was integrated.
Perry was the first African American lawyer from the South to be appointed to the federal judiciary. In 1976, President Gerald Ford appointed Perry to the United States Military Court of Appeals (now the United States Court of Appeals for the Armed Forces) in Washington, D.C.
On July 5, 1979, Perry was nominated by President Jimmy Carter to a new seat on the United States District Court for the District of South Carolina, created by 92 Stat. 1629. He was confirmed by the United States Senate on September 19, 1979, and received his commission the following day. He was the first African-American federal judge in South Carolina. Perry died in 2011 at the age of 89.
sources: