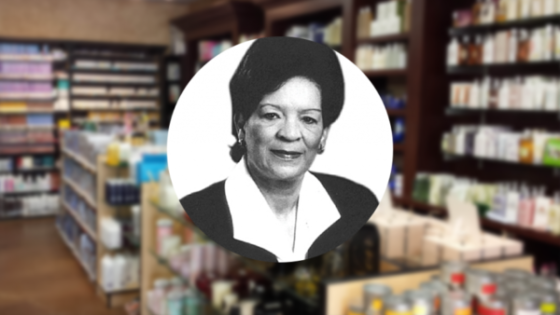 Beverly Mascoll was a philanthropist, mentor, community builder, and the founder of Mascoll Beauty Supply Ltd.
Mascoll was born in 1942 in Nova Scotia. While in her teens, her family relocated to Toronto, Canada.
After completing high school, Mascoll found work as a receptionist at Toronto Barber and Beauty Supply. Within six months Mascoll was working as an assistant to the company's president. While at the company, Mascoll noticed a major gap in the beauty industry; Black hair-care and beauty products.
In 1970, she invested $700 into incorporating her own company, Mascoll Beauty Supply Ltd. She later took her ideas to U.S. manufacturer, Johnson Products to grant her the rights to be the company's first and only Canadian distributor. Mascoll Beauty Supply soon became one of the major players in the Canadian beauty supply industry. In addition to a chain of retail outlets, the company also manufactured and distributed products across the country. The retail outlets were a hub for many new Black-Canadian immigrants; the stores a validation of their identity in a new country.
Mascoll was a community activist and involved in several organizations including the Harry Jerome Scholarship Fund (awarding excellence to Black-Canadian achievers), Camp Jumoke (a camp for children with Sickle Cell Anemia) and the Ontario Black History Society.
She was also passionate about education. Mascoll was adamant about educating her customers, organizing trade events and seminars specific to her clientele. Not being able to afford to attend university after high school, at the age of 55, she enrolled full-time in the Women's Studies program at York University where she received her Bachelor of Arts in 2000.
Beverly Mascoll died in 2001 from complications due to breast cancer. She was 59.
source: