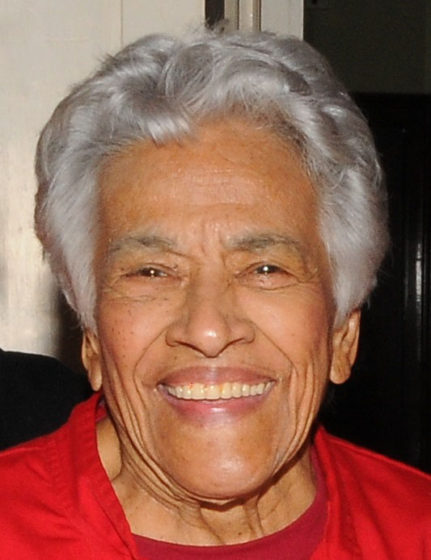 Leah Chase is a renowned master chef and entrepreneur. She is known as the "Queen of Creole Cuisine" and for her tireless work as a political activist.
Chase was born and raised in a small town across Lake Pontchartrain from New Orleans. After rejecting the usual occupations for respectable Creole girls to work in a restaurant in the French Quarter, Leah married Edgar "Dooky" Chase II and began running the kitchen for her mother-in-law.
Dooky Chase was one of a handful of restaurants in the country where African-Americans could sit down to a nice meal in well-appointed surroundings. The restaurant was and still is frequented by prominent African-American actors, athletes, artists, writers, and musicians. It has also always been a gathering place for local politicians and activists.
Chase raised four children and survived the sudden loss of the daughter with who she worked closely and a bombing during the Civil Rights era. In 2012, the New Orleans Museum of Art exhibited Leah Chase: Paintings by Gustave Blache III. The exhibition documented chef Leah Chase in the kitchen and the dining room at Dooky Chase Restaurant.
She was honored with a lifetime achievement award from the Southern Foodways Alliance in 2000. Chase received honorary degrees from Tulane University, Dillard University, Our Lady of Holy Cross College, Madonna College, Loyola University New Orleans, and Johnson & Wales University. She was awarded Times-Picayune Loving Cup Award in 1997. Leah Chase inspired the Disney character Tiana of The Princess and the Frog. She is also the author of several cookbooks.
sources:
http://dookychaserestaurant.com/chef