Educator Nannie Helen Burroughs knew the importance of teaching African-American history early on. Burroughs, who was an orator, religious leader, civil rights activist, and businesswoman, also wore several other hats when it came to education and leadership.
As Burroughs felt that education was key to young black girls making it in society, she ultimately founded the National Training School for Women and Girls in Washington, D.C. The school provided academic, religious, and vocational classes for young black girls and women at a time when most schools in the South were segregated.
Burroughs was born on May 2, 1878, in Orange, Virginia to John and Jennie Burroughs. Her parents were associated with a small, fortunate class of free blacks and ex-slaves, as her father was a free person of color, and her mother was born into slavery in Virginia.
In 1896, Burroughs was one of the founders of the National Association of Colored Women (NACW), one of a number of new associations of black women organized for philanthropic purposes. In 1897, she started work as an associate editor at the Christian Banner in Philadelphia, Pennsylvania.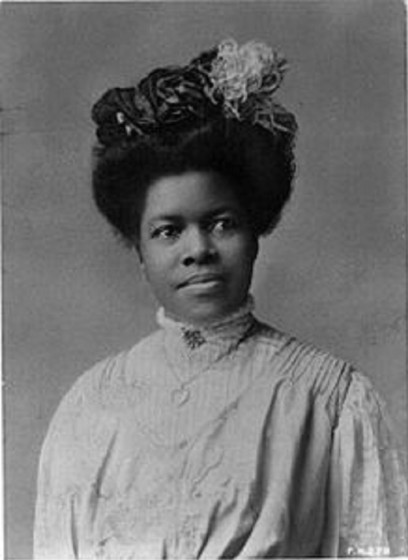 Burroughs founded the National Training School for Women and Girls in Washington, D.C., which offered classes on the high school and junior college level. As the school emphasized preparing students for employment, Burroughs offered courses in domestic science and secretarial skills, but also in unconventional occupations, such as shoe repair and and gardening. She created a creed of self-help through her program of the three B's: The Bible, the bath, and the broom.
In 1928, the Herbert Hoover administration appointed Burroughs as committee chairwoman related to Negro Housing, for his 1931 White House Conference on Home Building and Home Ownership. Burroughs died in Washington, D.C., on May 20, 1961, of natural causes. She remained the principal of her school until her passing. Three years after her death, the school was renamed the Nannie Burroughs School.
sources:
http://www.nwhm.org/education-resources/biography/biographies/nannie-helen-burroughs/
http://www.blackpast.org/aah/burroughs-nannie-helen-1883-1961