P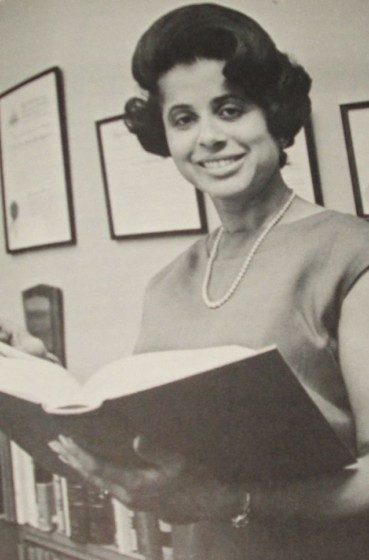 atricia Roberts Harris was the first African-American woman to hold a Cabinet position, serve as U.S. ambassador, and head a law school.
Harris was born on May 31, 1924, in Mattoon, Illinois, the daughter of a Pullman car waiter. Raised by her mother after her father left, she excelled at school and won a scholarship to Howard University in 1941.
While at Howard, she served as vice chairman of the university's student branch of the National Association for the Advancement of Colored People. As a part of the organization's civil rights efforts, she participated in a protest against a restaurant that only served whites. Harris graduated from Howard in 1945 with honors and later continued her education at the University of Chicago, where she studied industrial relations.
By the 1950s, Harris was working at Delta Sigma Theta, a national African-American sorority, as a director. Encouraged by William Beasley Harris, her husband, and a lawyer himself, she decided to attend George Washington University's National Law Center where she graduated in 1960 as the top student in her class.
After college, Harris spent a year with the Department of Justice. Then she returned to Howard University as a lecturer and later a professor.
Harris worked as an activist for many social causes. She was appointed by President John F. Kennedy to co-chair the National Women's Committee for Civil Rights. The committee oversaw approximately 100 women's organizations across the nation.
Not all Harris' work came with praises, some people thought her years in corporate law made her lose touch with the people. Some felt she was unable to understand the needs of the people that HUD serves. However, Harris was able to prove her critics wrong by calling for increases in assistance to the poor and putting a stop to discriminatory housing and employment practices.
She later ran for mayor of Washington but bowed out after losing the Democratic primary to incumbent Marion Barry. She then left politics and returned to teaching. Harris served as a professor at George Washington University Law School until the time of her death. She died on March 23, 1985.
Sources:
http://www.blackpast.org/aah/harris-patricia-roberts-1924-1985
http://www.huarchivesnet.howard.edu/0005huarnet/harris1.htm