The Phoenix Riot occurred on November 8, 1898, in the small town of Phoenix in Greenwood County when a group of local Democrats attempted to stop a Republican election official from taking the affidavits of African Americans who had been denied the right to vote. The riot reflected the ongoing tension not only between Democrats and Republicans but also between whites and the county's African American population. In Greenwood County black men outnumbered white men, but few blacks had voted since Democrats regained power in the state following the 1876 elections.
Watson and Lake's general store served as an election site. The riot started at the site while Thomas Tolbert, a white man along with his brother Republican congressional candidate Robert Red Tolbert were sitting outside the store and collecting affidavits from blacks who had been prevented from casting ballots. He was approached by a group of local Democrats, including J. I. "Bose" Ethridge, the local party boss. The men ordered Tolbert to leave but when he refused, they overturned the box of affidavits and began to beat Tolbert. Tolbert responded in kind by hitting Ethridge over the head with a wagon axle. A larger fight erupted between the supporters of Tolbert and those of Ethridge. Shots rang out, though their source was not clear, and Ethridge was killed (his grave marker states that "He Died for his Country"). The Democrats retaliated by opening fire on the crowd of African American men gathered outside the store; Thomas Tolbert was shot in the neck, arms, and side, but he survived.
Between six hundred and one thousand white men gathered in Phoenix, where they burned the Tolberts' homes and forced the Republicans into exile. Several local black men were not so fortunate; four were lynched outside of Rehoboth Church. Over the next several days the white mob killed at least eight black men, though the exact number is not known. No one was ever charged with any of these murders. The Phoenix Riot is usually overshadowed in larger historical narratives by the Wilmington, North Carolina.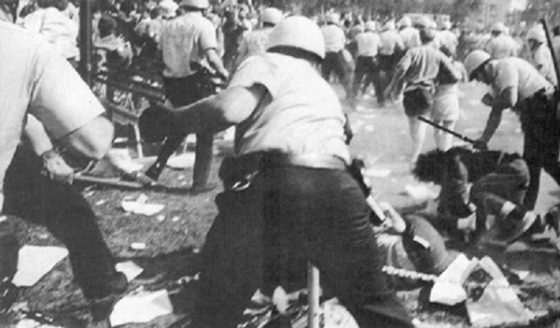 source:
https://muse.jhu.edu/article/30997
https://en.wikipedia.org/wiki/Phoenix_election_riot