Robert L. Brokenburr made history in 1940 by becoming the first African-American elected to the Indiana Senate. Except for a one two-year hiatus, he served continuously until 1964. He was an active legislator, especially in the area of civil rights, and the laws. 
Brokenburr was born in Virginia in 1886. A graduate of Howard Law School, he moved to Indianapolis in 1909 where he partnered with Freeman B. Ransom, another prominent black attorney. A close acquaintance of Madame C.J. Walker, the African-American cosmetics entrepreneur widely held as the country's first female millionaire Brokenburr served as general counsel of the Walker Manufacturing Company.
Brokenburr's civil rights work included establishment of fair employment practices, improving voter registration and election participation among minorities by establishing an impartial voter registration board, and improving opportunities for African-Americans serving in the Indiana National Guard.
During the 1920s he worked as Marion County deputy prosecuting attorney. A member of the National Bar Association, he served on the Committee of Jurisprudence and Law Reform, the Publicity Committee, and the Committee on Affiliations of Bar Associations.
Described by historian James Madison as  "Tall, lean, and always well dressed." "Brokenburr never swore, seldom showed a sense of humor, and loved to listen to classical music."
Brokenburr was active in numerous civic causes, including the Colored Men's Civic League, YMCA and NAACP, and in 1955 President Eisenhower named him an Alternate Delegate to the United Nations. He culminated his legislative career by authoring civil rights laws that were passed in 1961 and 1963, afterwards living in retirement until his death in Indianapolis. Robert Lee Brokenburr died in 1974.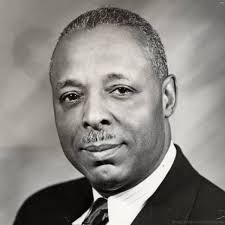 source:
https://www.findagrave.com/memorial/7183749#